I spent a long time searching for a manual on these clutches, and had finally given up, and was grumbling about it to my wife, so she went on to one of her used book store sites and promptly found one for me... she's pretty awesome! Anyway, here's the mechanically boosted clutch setup...
The friction lining throughout the entire machine is old and oily and worn, so I'm replacing it all with new.
This is out of the swing...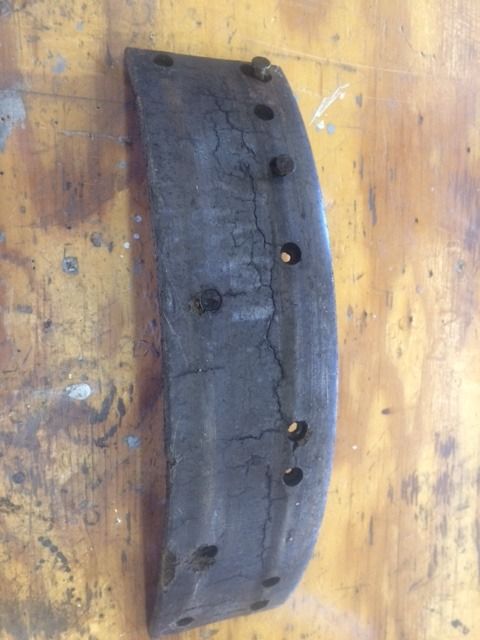 And while it's clean and all apart, I'm throwing a quick coat of paint on it...helps keep things looking good and not rusting...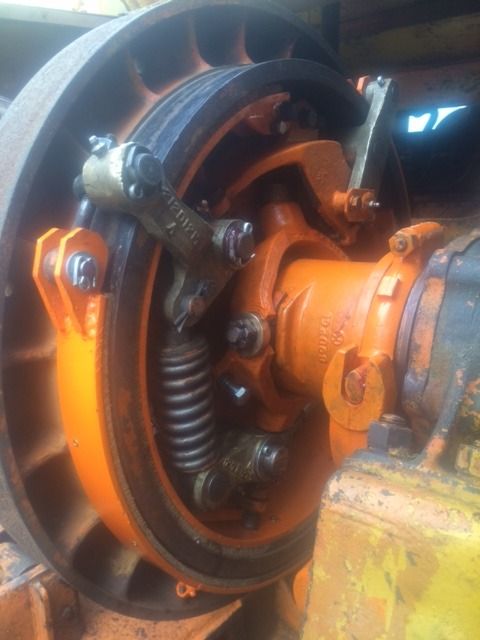 So that's where I'm at right now... new lining throughout, except the boom lining, as it's pretty good yet. I've got some more to post later, as I'm having to rebuild quite a bit of the linkage and stuff, as it was so mis-adjusted that it broke stuff right and left. I'll get pictures of that later.
JH