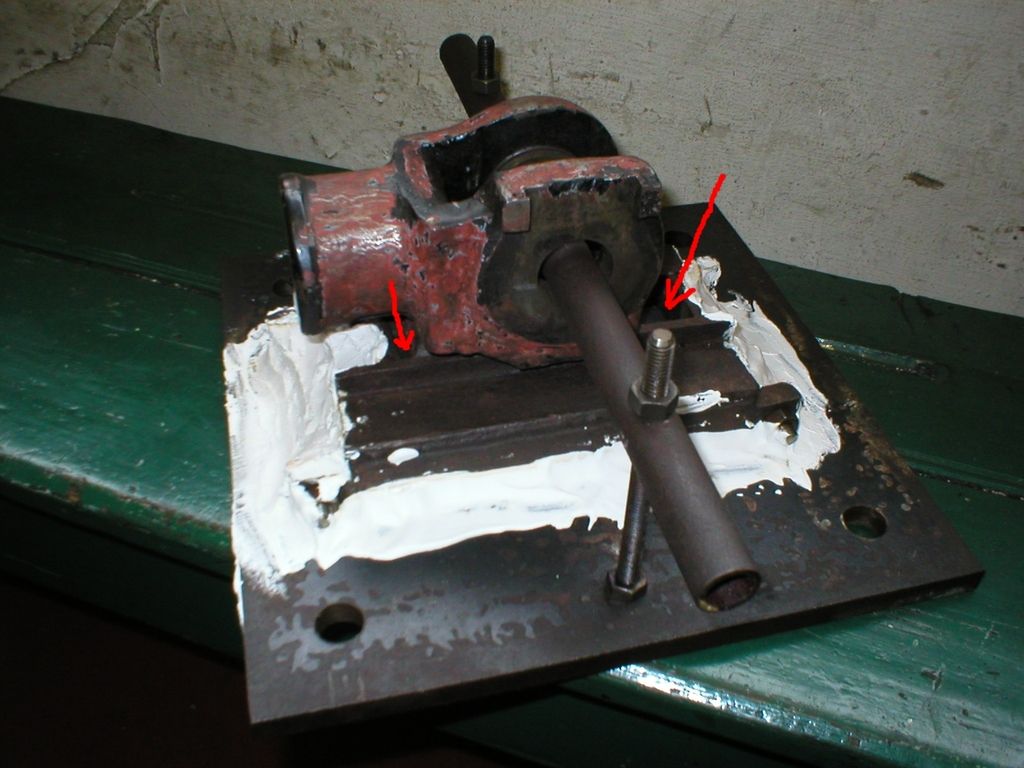 Here's an example of a mould that I made about 30 years ago, which works so well, I still use it! (Apologies for the quality of the old photos)
I made it so that it has about 1/8" all round clearance, on the sides that are metalled....So that you end up with 1/8" metal on the casting as a starting point, then finish machine as appropriate.
Obviously you would need to guesstimate what your original thicknesses were, and allow a bit over.
You can spend a lot of time making a mould, but it pays off, because you have less machining, and in some cases, no machining, just dressing with a file. You don't have to make a precise fitting mould, you can just make a 'box', which you suspend the x-head in, pour it, then machine piles of metal off. Make sure you save your old white metal that you melt off your casting, and any swarf you make as it can all be re-used.
Your x-head casting should be full holes or slots, to key the white metal, and to allow it to flow through, when you pour it, i.e. it was white metalled in one hit.
The idea being is that you would melt off the old white metal.
Hopefully the original tinning will still be present, if not you will need to shot blast the casting so that it can be re-tinned. Either way you will need some flux to either apply fresh tin, or to 'clean' up the old tin, prior to pouring the white metal.
Basically it's made from bits of mild steel, welded up and machined as necessary, remembering to make it slightly oversize in the areas that need white metal.
I made it to clamp onto the sides of the x-head, that don't require white metal. This way I can setup the x-head so that it's 'floating' i.e. it sits midway in the mould, so that the white metal can flow under, and over it.
The x-head, with mould fitted, is clamped onto a steel plate, and any small gaps are sealed with plaster of paris.
The red arrows show 2 cavities where you can pour the metal in one, and watch it fill up at the other end.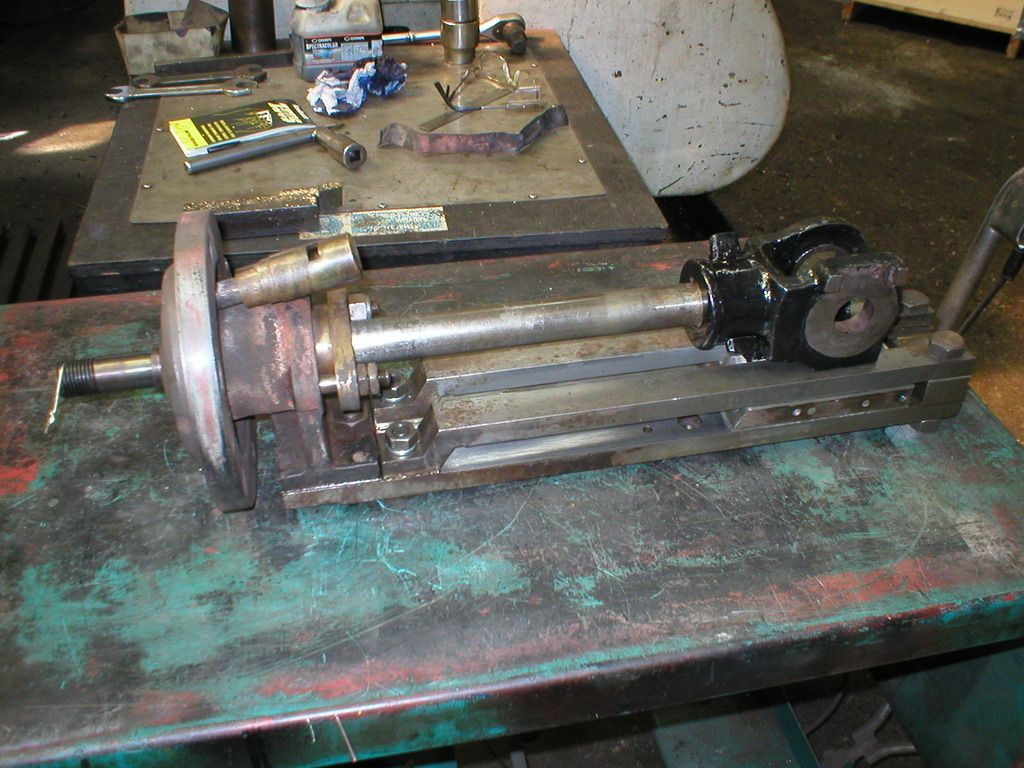 This shows the finished item. It's a locomotive x-head, but the same principal. It has white metal top, and bottom, and on the central side thrust faces.
Your shimming is the same principal....The idea is to shim it nicely from new, then it will last longer. If you set it up 'slack' it will wear faster.
If you get stuck, or need more detail on anything, let me know.