I was excited to find this machine a few months ago from the
www.alibaba.com
web site. Alibaba is the oriental version of Google for machinery or anything else for that side of the pond, give it a try. As they say; Try it youíll Like it.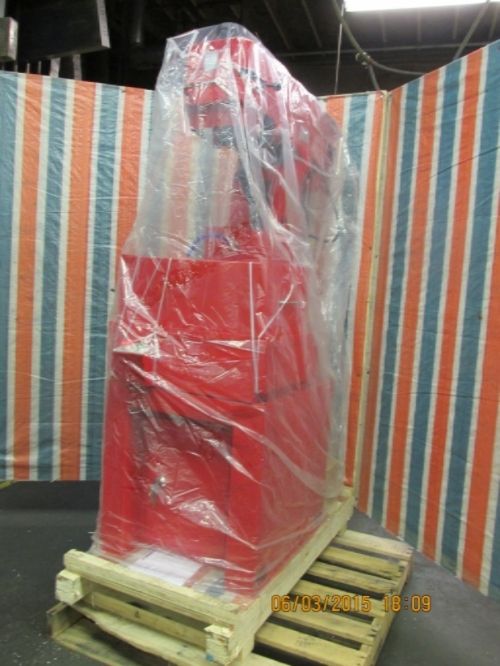 After the machine was uncrated, we pulled off the wrapping
At first glance everything looked wonderful
After searching for some time I found what seemed like just what I needed. All of the US made vertical hones are designed for full sized automotive types of equipment. The model 9808 has a table mount more like a drill press, perfect for single cylinder small engines. After watching Utube for a week or so, I started to contact the manufactures of this machine. As it ends up it would seem as though the Chinese machines are manufactured all over the country & sold by factory representatives. The first rep that I found seemed just fine & the price seemed workable. After everything was worked out, I ordered the hone which was supposed to arrive in around 50 days. Never assume anything while ordering from people who you donít have a working relationship with. It was assumed that this machine would be a turnkey piece of equipment (WRONG)
ope:
1. Consider & use Pay Pal for your off shore purchases; itís worth the extra cost since the currency exchange is adjusted & taken care of. Anything besides Pay Pal is a real pain.
2. I assumed hone heads to 100mm would be included.
3. No kind of mounting fixture was supplied
4. The T-slots donít fit any of the mounting kits which we use
After a couple of our T-nuts were milled to fit the slots, we were ready to set things up and go to work.
I started to cut up 2x4ís for mounting since we didnít know what the set up would look like. We first blocked up an old 305cc Honda cylinder for a test run.
The set up looks rather Cheezy but it worked for a start.
After searching around more I found another vender who was willing to help with the items that first vender let me down on; they also took Pay Pal ďYEAĒ so the payment problems are eliminated. It was agreed upon that a mounting jig would be built & supplied. (More Money). As the bachelor that I am, Iíd lay awake nights thinking about what kinds of fixture that we could make to grab & hold the cylinders to hone. It started by mounting a couple of 1Ē threaded rods to the table. We then went to the front office & helped our CAD man design the rest of the mounting jig. The jig is very simple; after drawing up the shapes which seemed correct, I headed off to another friendís place that has a CNC torch burning machine. The finished parts look rather clean in an oval shape. The jig is so simple, we merely clamp the cylinders between the 2 jig halves & tighten it up.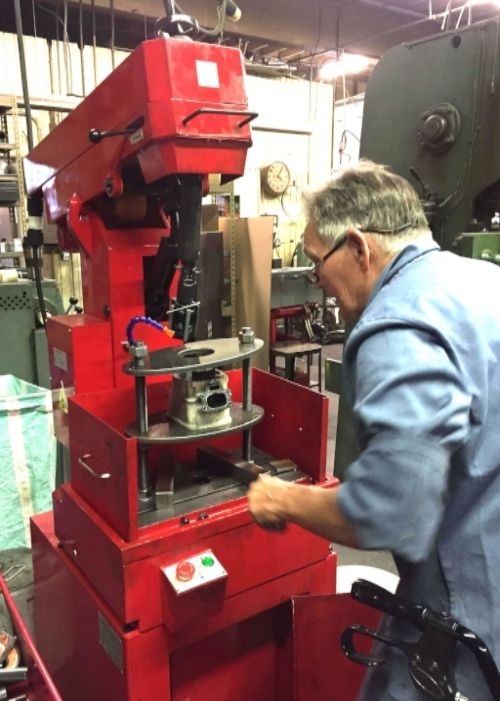 This is a good shot of what the Old Dog really looks like.