Meet Guido! Guido is a Mobilift Mighty Midget model T built by the Vaughan Motor Company, the same company that built Vaughan Flex-tred tractors.
The heart of Guido is the same engine and transmission found in a Vaughan Flex-tred model WS or WSR.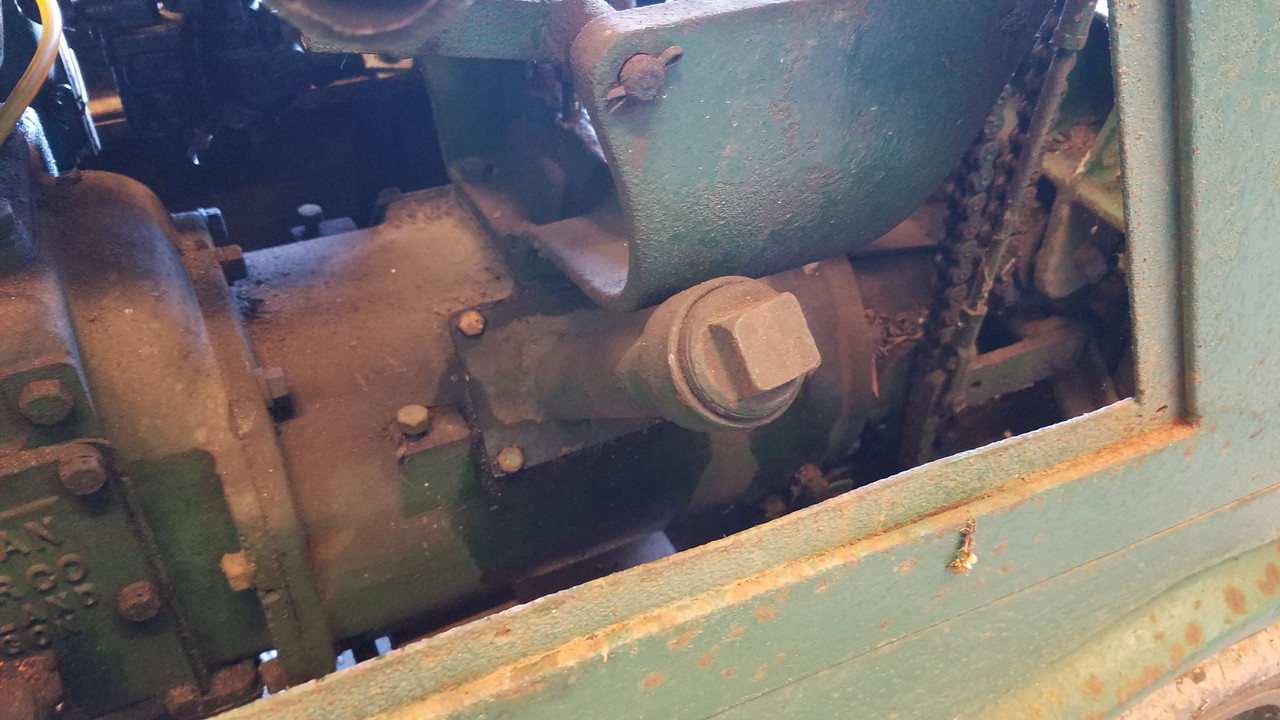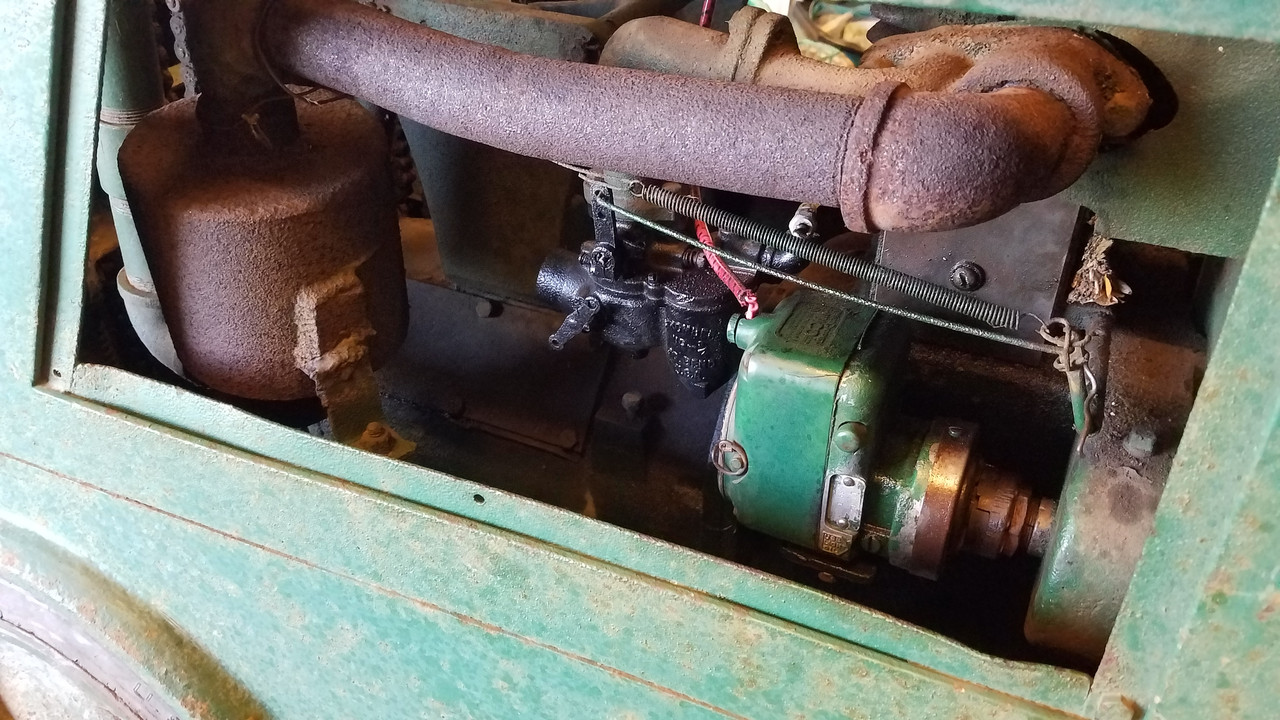 Guido was missing the crank starter as someone had try to build an adapter to use a pull rope to start the engine... it was no real effective
.
Fortunately I also bought a Vaughan Flex-tred WS (converted into a ride on) while we were at the Great-Oregon Steam-up... it needs help, but today it donated the crank and crank start adapter to Guido. I haven't decided the WS' future (sell vs part out vs fix) but for now, it was able to get Guido going.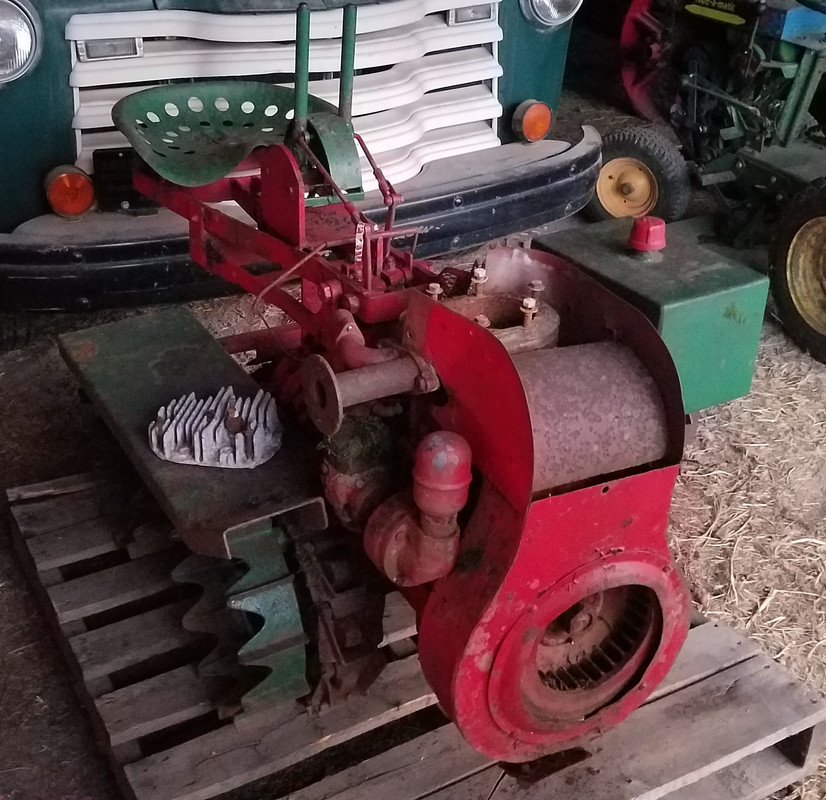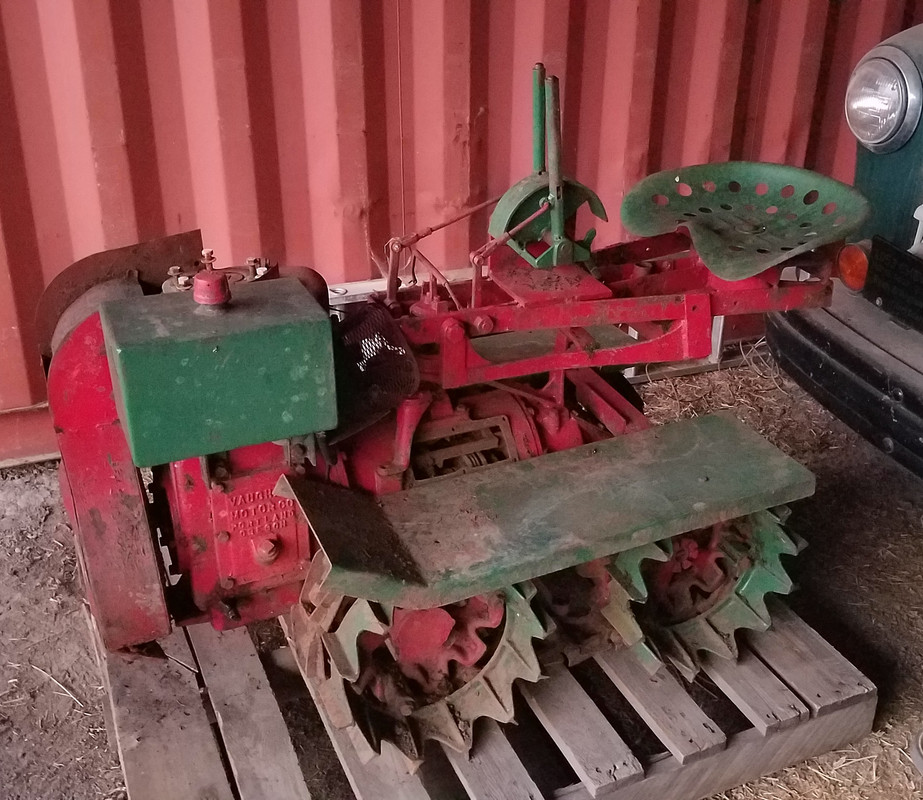 Next up will be a full service and fluid change for Guido, figure out a better fuel tank situation, and investigate why it will hardly drive forward... stay tuned!