So I'm looking for some advice and info on oil filters.
I have the original Purolator Type B filter for this tractor, and have figured out how it mounts.
Nevermind that I had the intake manifold upside down
But what I am having a hard time researching is what to put back INTO this filter.
The original "filter" element is a piece of cloth over a large spring with a metal adapter plate on top that fits into the filter housing top.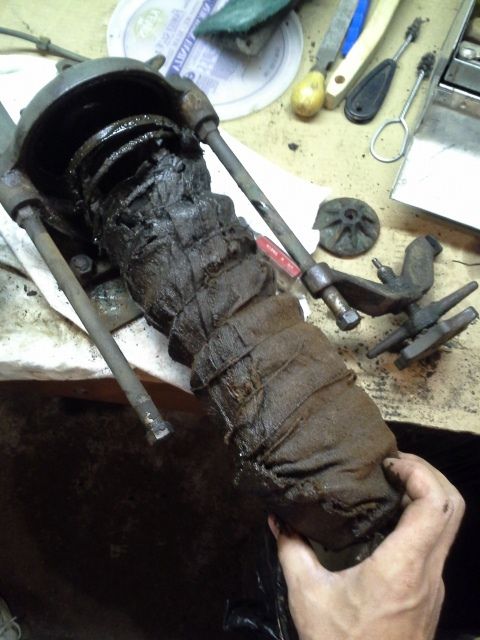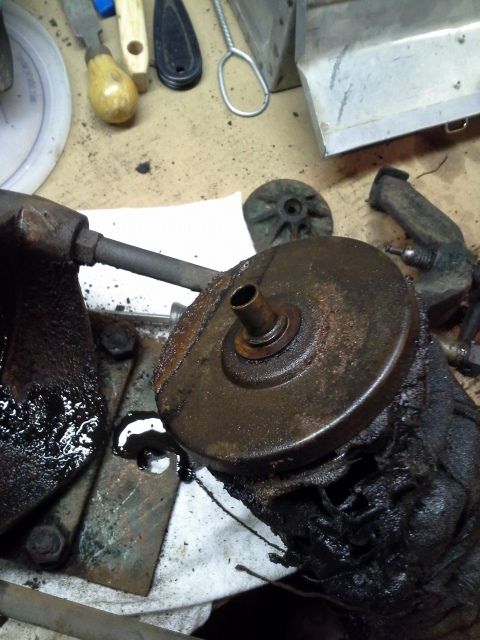 Now, being we are in the 21st century now, there are much better filters available today.
What I want to do is find a better modern (& easily available) filter that I can put inside this original filter housing. I can have an adapter plate made if necessary.
I just don't know were to start to figure out WHAT type of filter to use??
It's not like I can cross reference this old original one, LOL!
My thinking is to find some type of cartridge oil filter like this:
http://www.steinertractor.com/ABC493...ype-oil-filter
But how do I know what type to use?
What type of flow is required?
Will too much back pressure cause issues? To little?
Just so many questions. ANY help or advice is welcome
Thanks!