Russ, I'm getting the two primer cups for you. I told the guys if the tubes pull out with them we'll take them also.
I don't know if you want those two lower sheet metal pieces with the side curtain hooks. One hook is missing and the other three are froze up solid with one of the hooks has a broken end piece.
If you do, let me know and I'll have them pulled.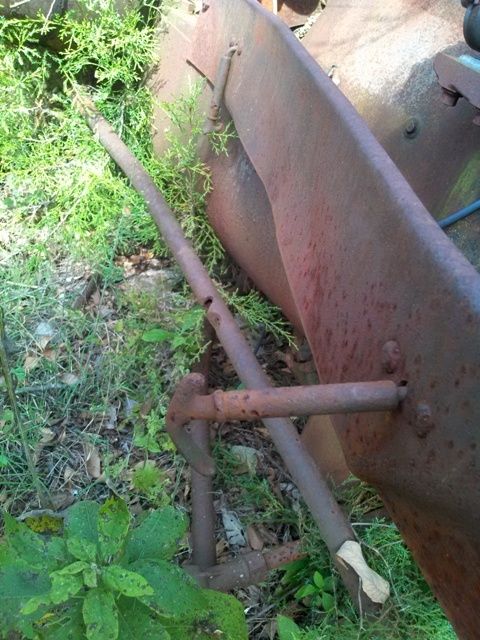 Mosqitos were bad out there today. Was tough holding the phone still and taking photos.
---------- Post added at 09:32 PM ---------- Previous post was at 09:27 PM ----------
MaceyMadness, I'm having all four hooks pulled for you. I think we can get all four for about ten bucks. The springs in them were tight but movable. Except one... I think the spring is either bound up, worn out or broken.
Told them to go ahead and pull them off.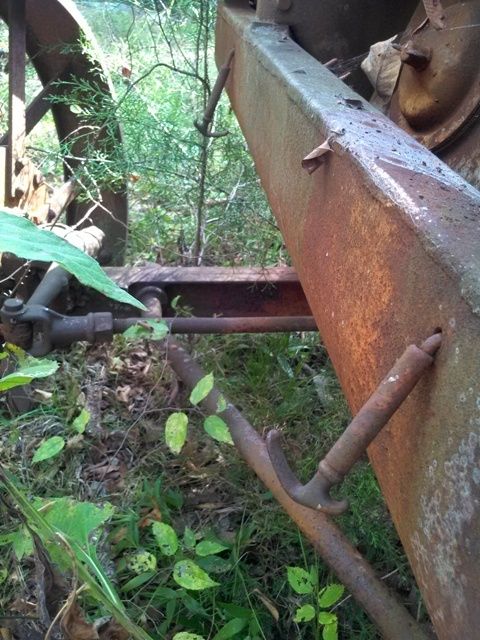 The fourth one is back there in the photo behind the tree.