I knew it was going to be awhile before I have a chance to work on Bertha. But I did use a 12 ton bottle jack and raised each corner so I could put some boards under the steel wheels. Couldn't stand the thought of them sitting in the dirt and risk additional deterioration.
I tried to pull Bertha up on boards when I off-loaded her from the trailer. The Ford 4000 pulled her just fine but when it came to getting the steel wheels to roll onto the boards the Ford lacked the weight and just spun the tires.
I also found there's a large amount of slop/play in the steering at the tie-rod end areas. Not sure what's worn yet and what will need replacing to remedy the problem.
As always, photos are good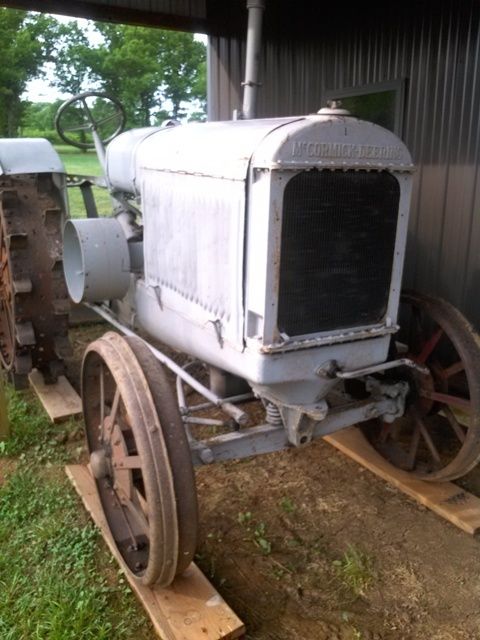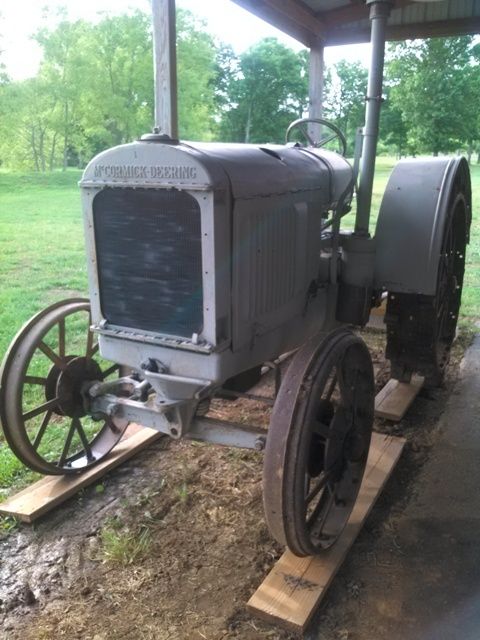 If you look close you'll notice the weight at the right front wheel split the board. Guess I didn't have the ground nice and flat under the board.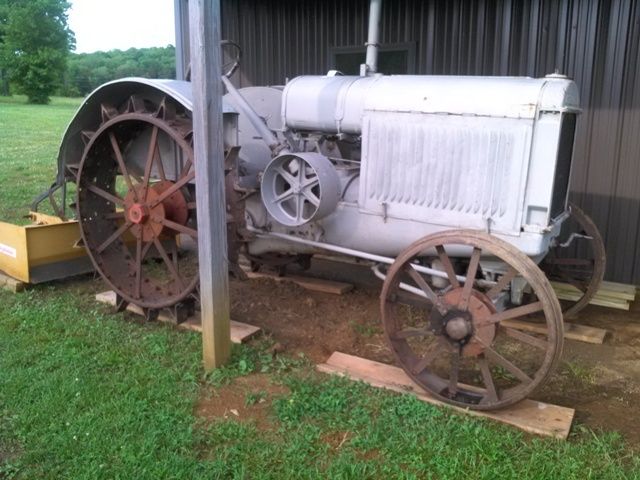 Besides worn cleats I notice a handful of odd size cleats bolted to each wheel