Wife took me out for lunch. Had Mexican and needless to say, the largest margarita on the rocks I could get. Celebrating the last of my birthday week. Turned a whopping 50 big ones. I'm just now getting to post up the photos and video from yesterday. As usual, I'll share what I found and what I did. And I encourage feedback. I've been wrenching a long time but until I learn everything there is to know about this big girl, I won't be satisfied.
For starters I pulled the side curtain/hood assembly, valve cover and the spark plugs. Plugs out helped me crank the engine slowly while checking valves.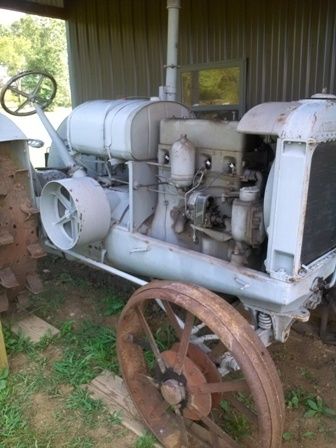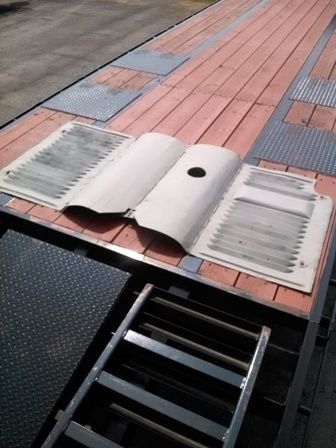 I found intake valve on #2 cylinder stuck and the exhaust valve on #4 cylinder stuck.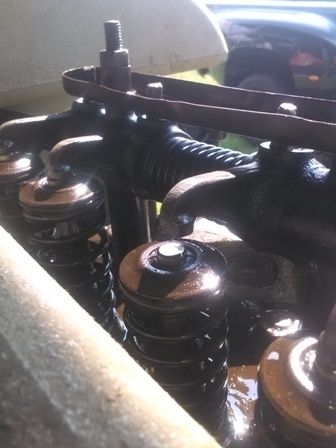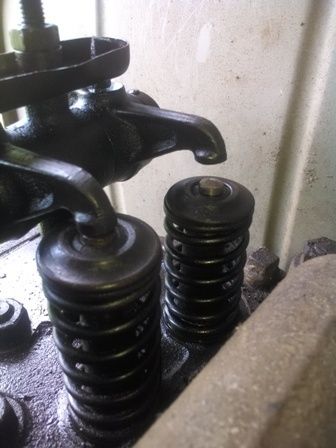 After oiling the valve stems, spring retainers and keepers and working with them a bit number #4 cyl exhaust returned back to seated position.
#2 cyl intake valve proved to be stubborn. I continued to oil and work it, then let it sit for about an hour. Upon working on it again it loosened up. It feels like it seated and when tapping on it with a rubber mallet it sounds like the valve is tapping the seat. But it's the one valve that has the most tappet gap. All the rest are in the .010-.012 range. Maybe it's just a bit out of adjustment. I'll be pulling cover back off the recheck valves again tomorrow and installing a valve cover gasket I'll make from thin gasket making material. Old gasket pretty much deteriorated when I removed the cover.