One more step forward on Big Al.
I got the new piece of brass tube soldered into the carburetor plug to replace the original tube that was cracked up.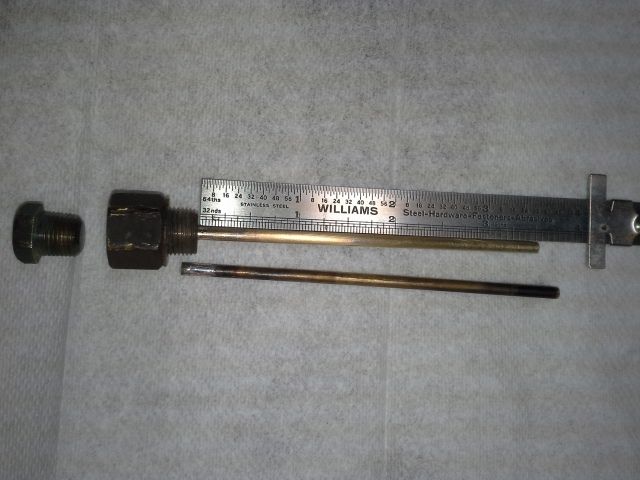 So can anyone explain to me what the purpose of this tube is even for? It is capped on the bottom with the plug, and is open on the top even with the top of the center jet thing. So nothing actually goes through it. I guess as long as it works, I'm OK with the answer to "how does this carb work?" being "magic".
Ha!
So the carb is all done now, yeah!
I also finished cleaning up the water manifold and water elbow and intake manifold. I smoothed up the gasket surfaces on the sander, and got a round wire brush to put in the drill to clean up the inside of the tubes better.
I also took your advice Phil and got some JB Weld. After I wire wheeled up the areas where the hoses go, I smeared some JB Weld in the pits. After letting it dry over night I filed and sanded the necks smooth.
Wow is that nice! I have a confession to make, I have heard of people using JB Weld for years, but this is the first time I actually have used it myself. That stuff is awesome!
Quick (probably dumb) question with it. Do I need to paint the ends, or is the JB Weld fine left raw? Will the antifreeze hurt it if not painted? I'm not painting this tractor, so that is why I ask.