Now we get to the questions portion of my postings, LOL!
The collar and shifter assembly are quite worn.
good side.
bad worn side.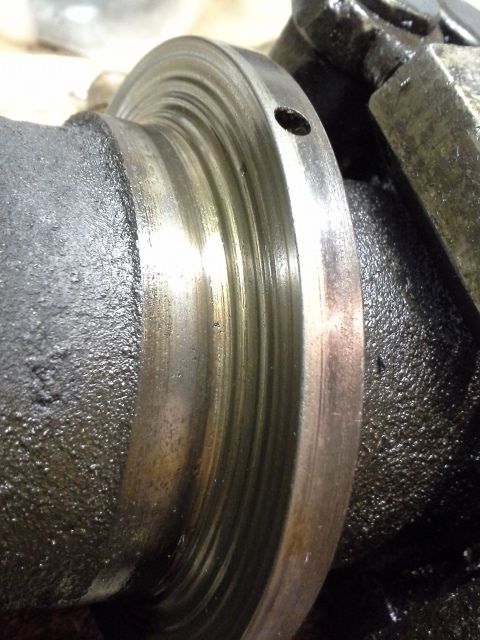 and a look at how much play there is between the collar and shifter.
The collar itself doesn't appear to be worn too bad actually. Which is surprising, being bronze it should wear faster than the shifter. I suspect it has been replaced in the past?
What is the best course of action here to fix this? Have it welded up and turned back down to size? Turn true and install a spacer? There is like 1/4" of slop front to back on these parts, and I suspect it should be about none, correct?
Craig, did Mark have to address this issue when he was in the clutch of his 20-35? By the way, the pics of that project with the clutch out are what convinced me to pull the clutch on mine too! Might as well whilst the engine is out right?.....
Thanks in advance for any advice!