Here it is with the new paint.
The bolts, nuts, studs, flywheel face, eccentic, crankshaft, cylinder head,
and a few other parts have been left natural metal.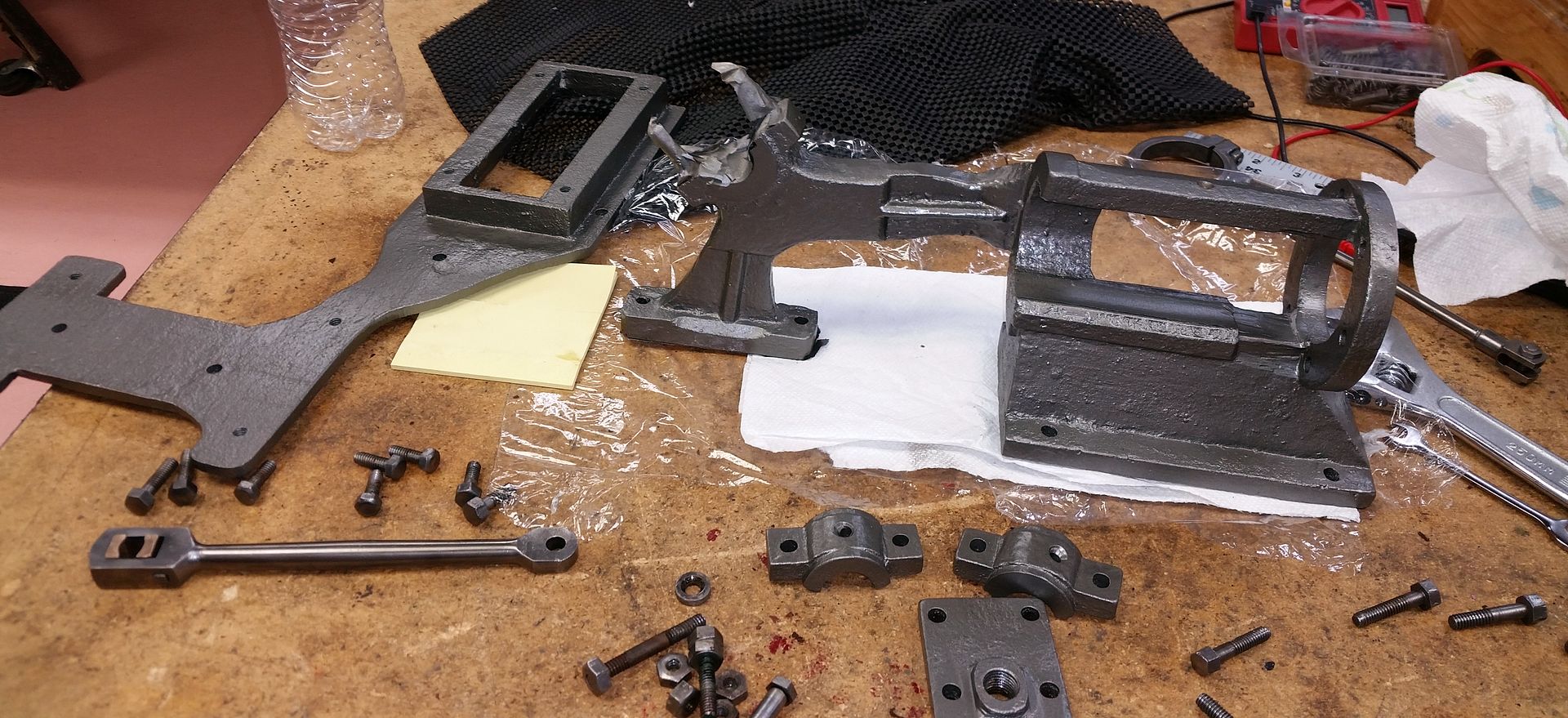 ---------- Post added at 08:05:56 AM ---------- Previous post was at 08:01:50 AM ----------
A few more pictures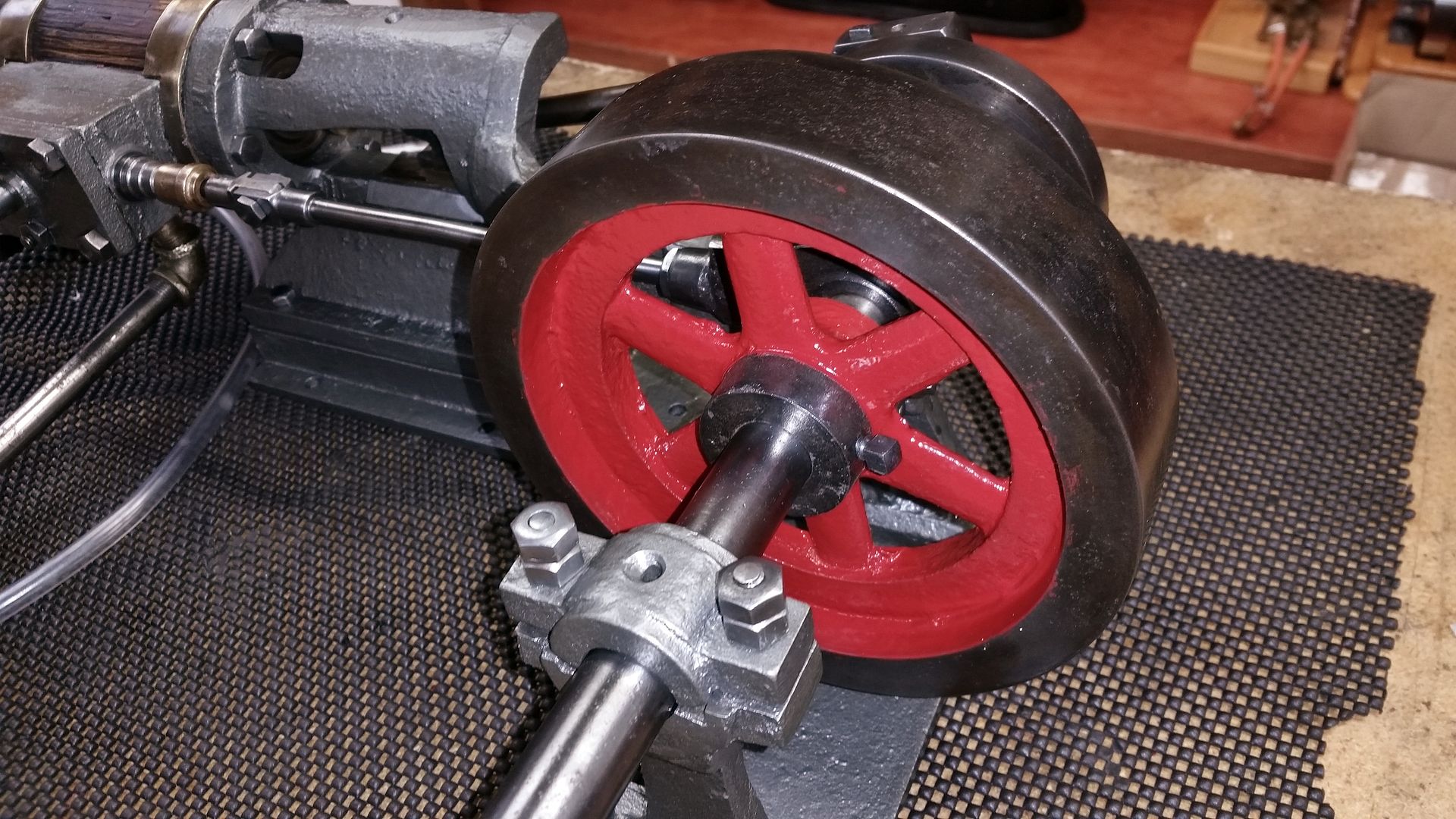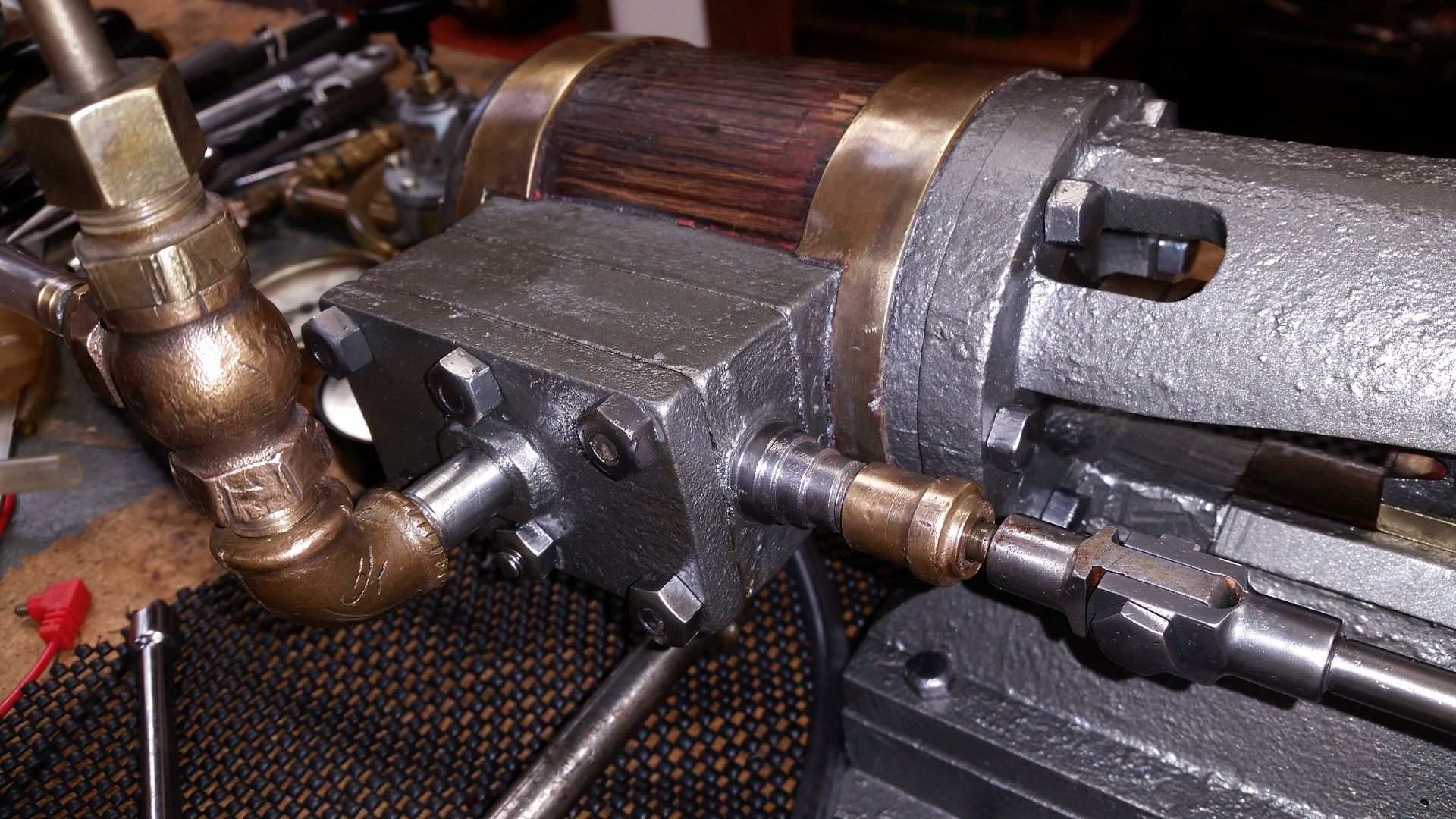 ---------- Post added at 08:16:14 AM ---------- Previous post was at 08:05:56 AM ----------
In the 1800's and early 1900's as we became more and more industrialized, a blacksmith who
saw the writing on the wall knew that his craft would evolve radically from what it had been for
the previous 3,000 + years.
He knew he must become a machinist and even a precision toolmaker or his income stream would likely
reduce radically.
It is not that different from an analog computer processor maker understanding
that the world was going digital and far smaller in size and greater in efficiency and computing power.
Think of the Japanese dominance in electronics in the 1970's and then along came Intel and IBM woke up.
Now think of the small business in the 1990's. You either began utilizing the internet with a strong
online presence or you got swallowed alive. A blacksmith evolved in a
similar manner by adding machinist to his skill set.