Quote:
Originally Posted by
powerking
The ser # is EALC 1014736......Odd thing is, I have my one main 100 amp panel and the neutral and ground have the own seperate bars in the panel.......I'm used to seeing the neutral and ground bars bonded in the main panel....Is this odd? Also Robert,I am correct with leaving the switch in the 120/240 setting when using the xfer switch
Regards
Rich
That s/n is indeed an EB6500X, which has full G.F.C.I. protection across all receptacles. You'll see the master G.F.C.I. test/reset switch on the control panel.
Yes, nearly all residential homes in the USA are neutral bonded to ground. You may wish to have a licensed electrician make an full inspection to ensure its all safe and within code requirements.
Yes, leave the voltage selector switch in the 120/240 position; this provides the correct voltage and maximum power to the transfer switch.
Again, be sure to remove the neutral bond jumper when connecting an EB-series unit to a transfer switch to avoid problems. (1) Shut off generator, disconnect spark plug cap. (2) Remove end cap cover from genset end. (3) Remove nut and screw holding white neutral bond link wire and remove entire white jumper wire. Install nut and screw back. (4) Replace end cap cover, mark the control panel with a Sharpie, "Neutral Bond Removed"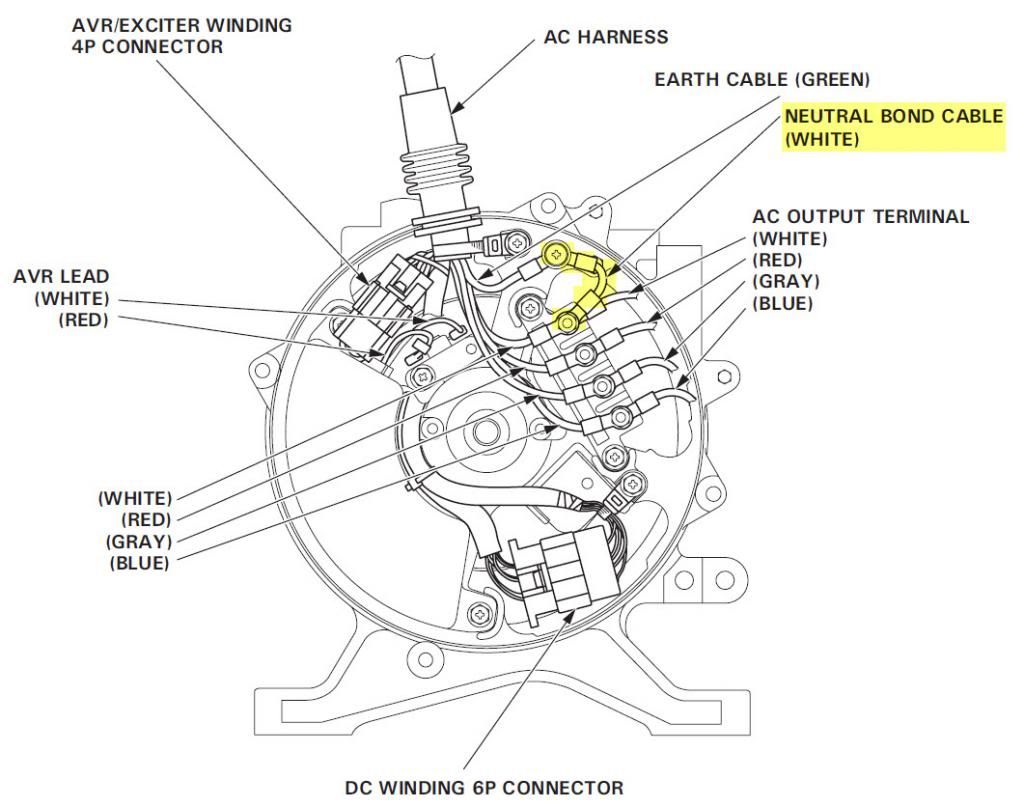 -Robert@Honda
Caveat: I work for Honda, but the preceding is my opinion alone.