Hi guys, just thought I'd post this 1938 ad which, I believe to be the inaugural year for production. The W3 is just one of approx. several hundred variations of the W2 series. The engine remains virtually the same but the generator output and starting voltage varies, as does the control types.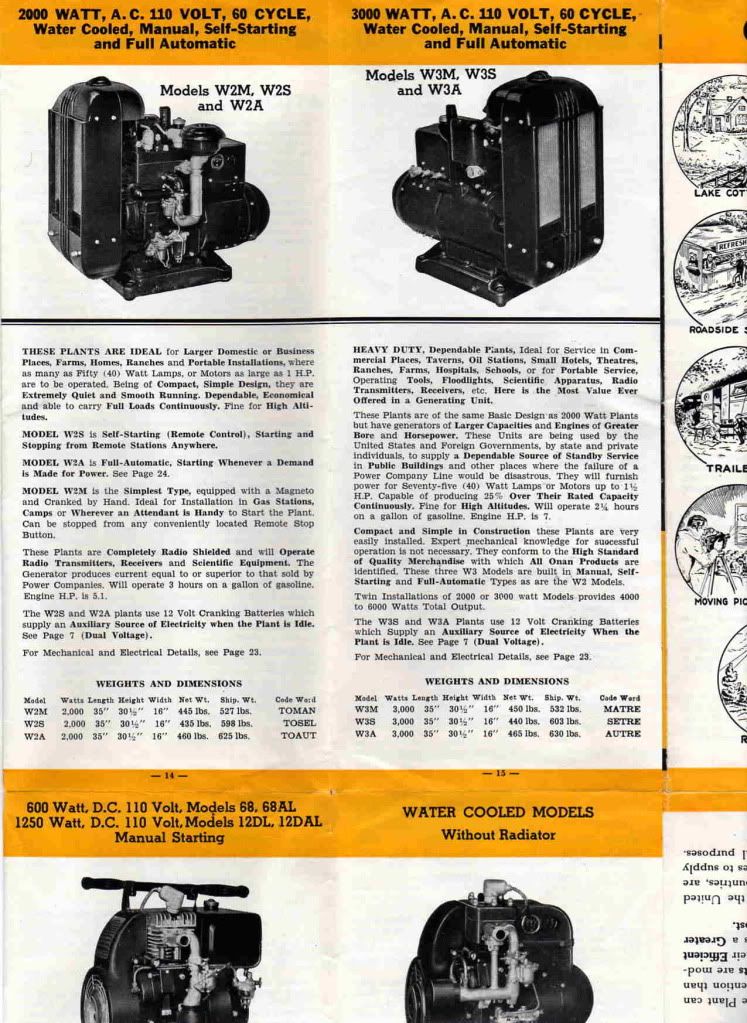 I might as well ad these for any of you that may be interested in Onan history. This 1937 Montgomery Ward ad shows an earlier 2 cyl. water cooled model, which I'm quite certain is an Onan. The generator on the 4 cyl. shown here looks more like a Kohler offering.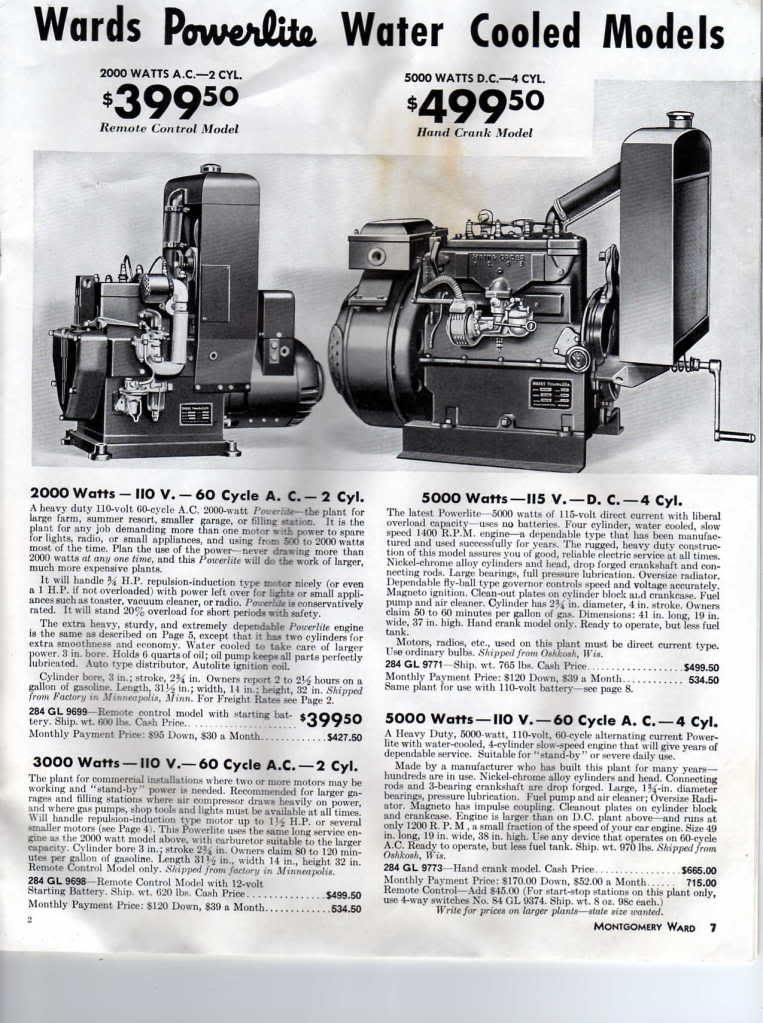 And, this 1933 Montgomery Ward ad shows what I believe is the grand daddy and first two cylinder Onan made. I know this one is an Onan offering because I have one as does my buddy Bill. Ther are several variations in the front end castings of this genset, I know of three.