In a month or so it will be 52 years ago since dad bought this Scooter.
I could probably draw a fairly accurate pic of what house looked like and easily be able to pick it out on a street map.
To start off I thought I would post the only pic of me with it, This photo was taken that spring we purchased it.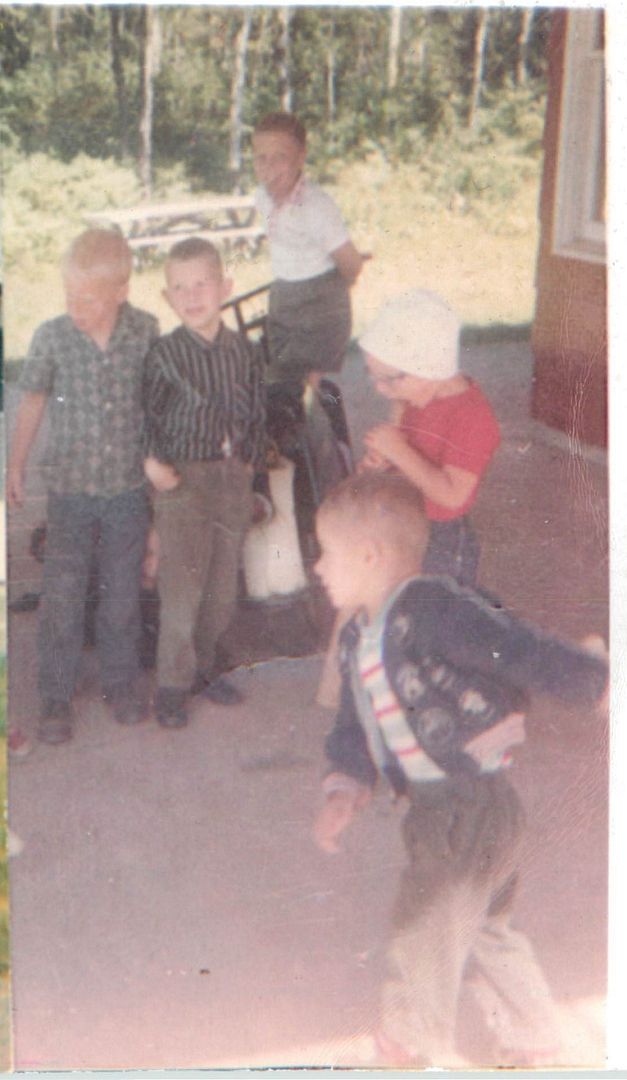 We went to pick it up in a 1959 Jeep Panel delivery.
This was in Michigan's Upper Peninsula. Yooper Country.
In 1986 I moved from Michigan to Arizona, did not have room to take it with me so left it there. A year or so later I made a trip up there, took the scooter apart and UPS'd it to myself in Arizona.
So its been 30yrs now since I dreamed of restoring it.
Well, Today was the day I started on its restoration. I have been gathering parts for it for last several years.
A few years ago it looked like this.