I then built a simple cart to support it and moved on to the elevator. Once again, I halved it. The tubes were 8', so I cut it down to 4' and omitted the top tube and used a idler sprocket to enable the public to view how it functions.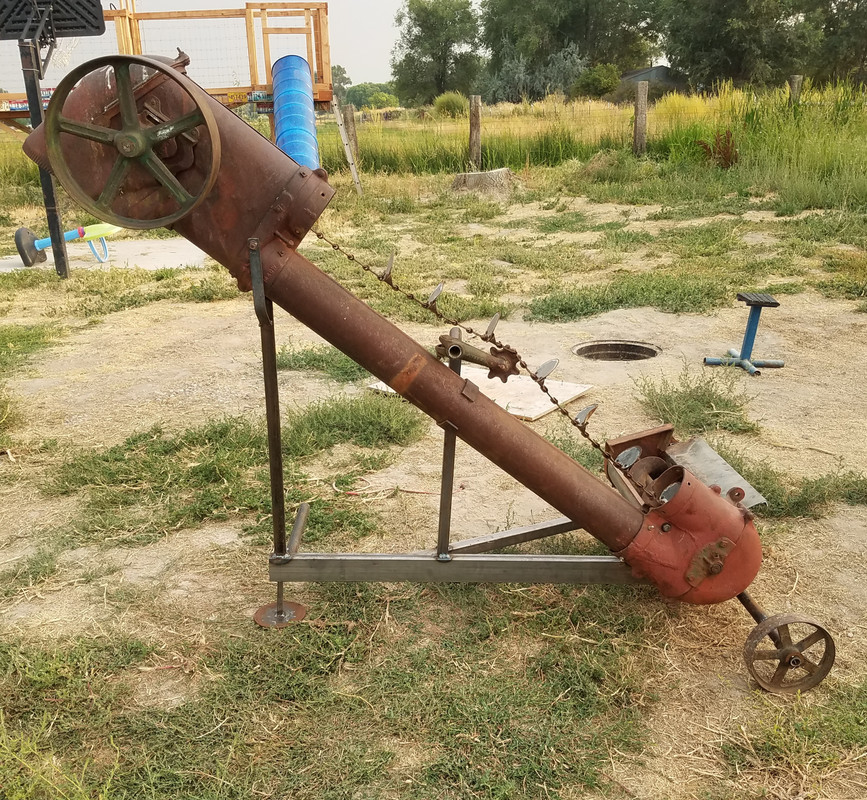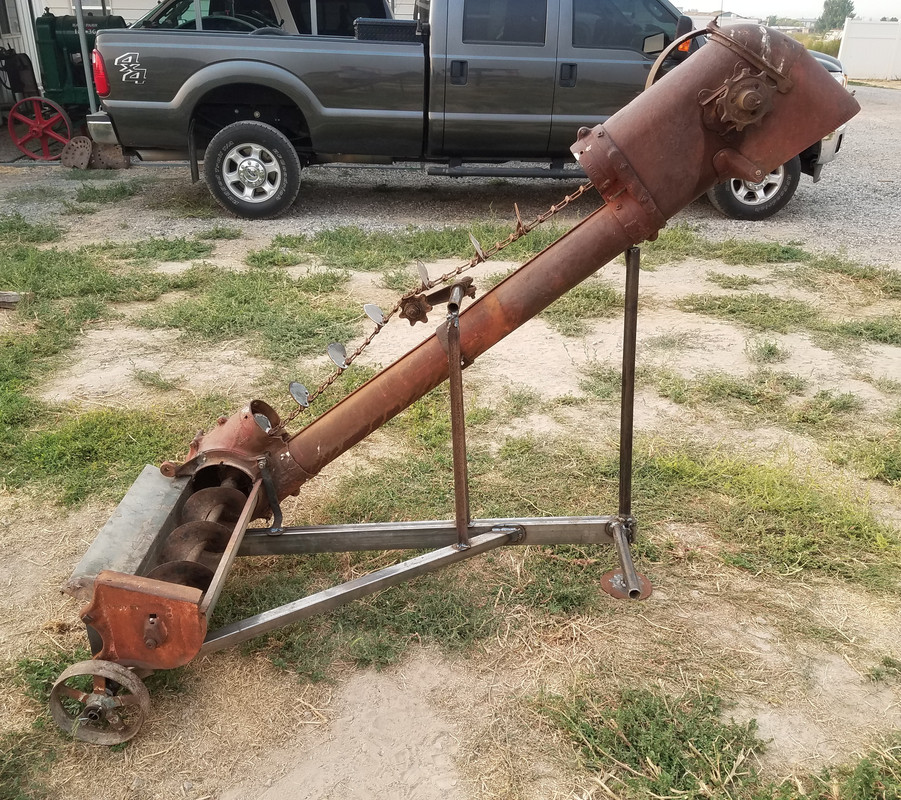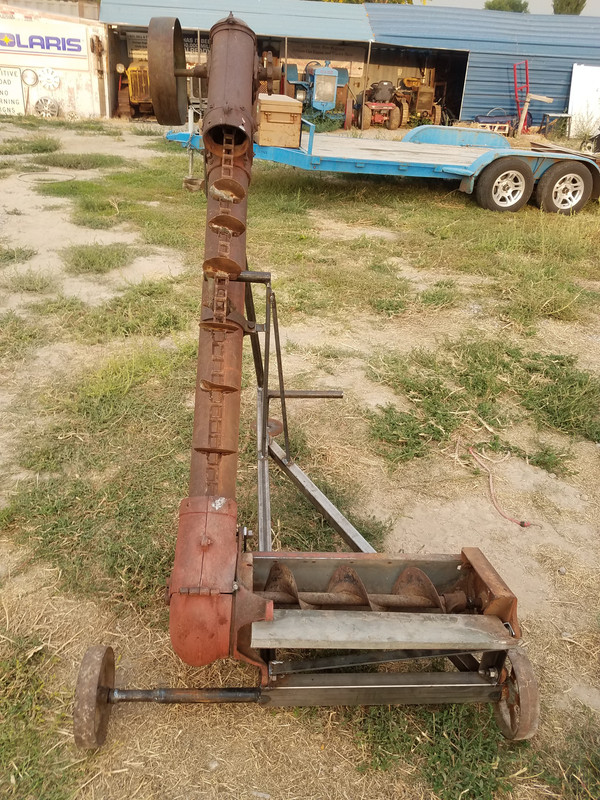 and to control flow, I added a canavas shoot that I cut from a painters drop cloth and sewed up. Eventually I'd like to add a dual shoot bagger with a selector gate (which I have) But that'll take more time as it is from a different machine than the rest of the parts and so it doesn't match up (most parts came from Case thrashers, its from a Rumley or Altman-Taylor).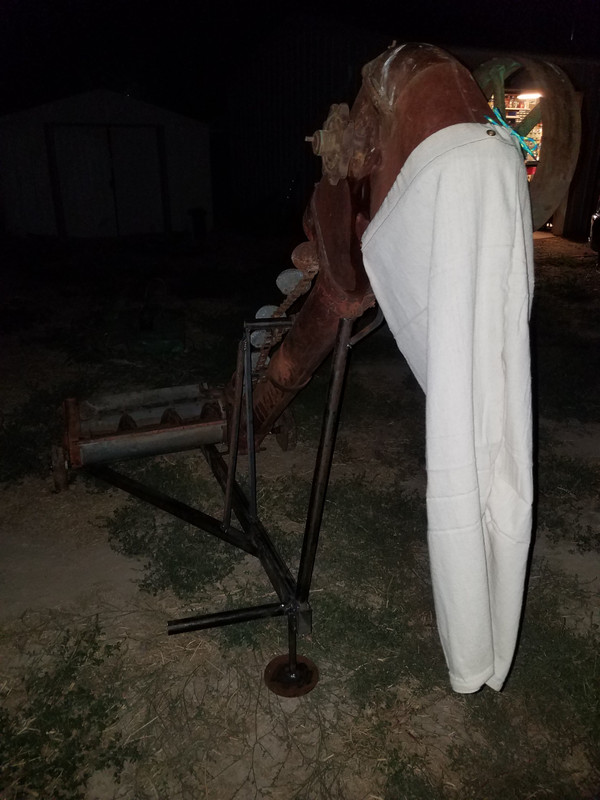 ---------- Post added at 08:53:12 AM ---------- Previous post was at 08:50:49 AM ----------
and of course it needed a test... we found that packing peanuts worked perfectly for a test "grain"