Just got back last night from a trip to California for some R+R plus see a few collections along the way. There was a good selection of plows and implements to look at including these two odd balls.
The first set of pictures show a 6 bottom hand lift plow at the Paso Robles Pioneer Museum. I am guilty of not looking it over good but I managed to snap a few photo's. Maybe we can find some more info on this plow?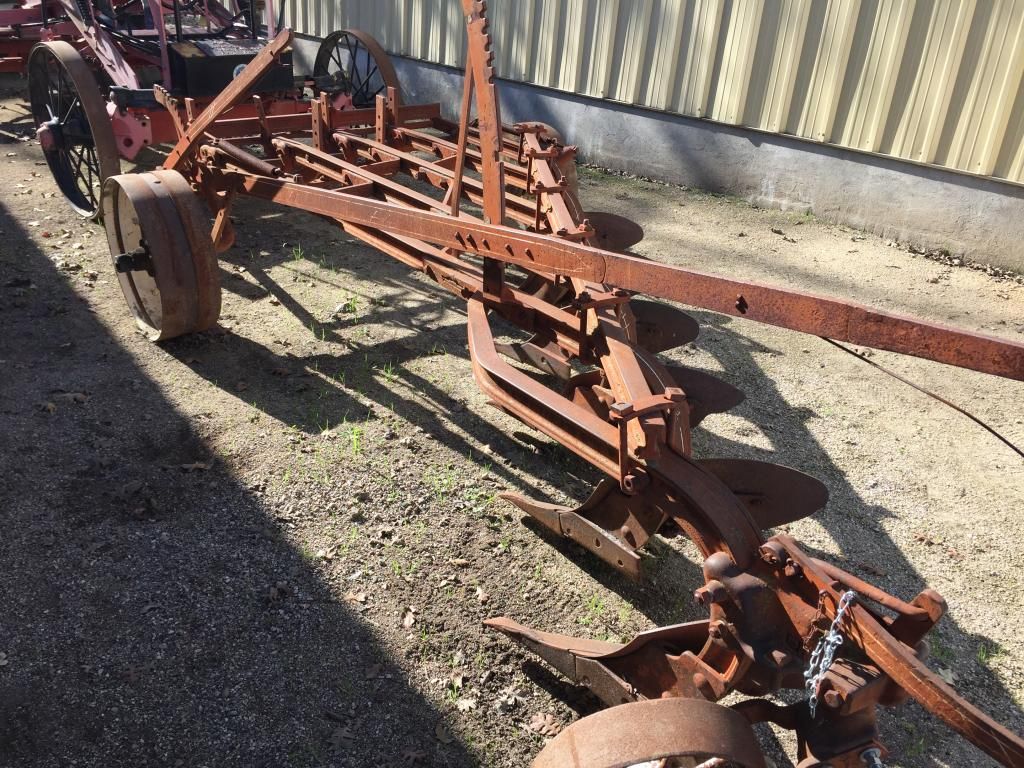 ---------- Post added at 10:20 PM ---------- Previous post was at 10:16 PM ----------
The next plow I seen at the Vista Museum. It is a very heavy 4 bottom plow with solid rubber tires, and what looks to be Oliver bottoms. Possibly designed for use with a crawler tractor?