Great thread, Tony!! Not sure how I've overlooked it for this long!
I like and am as fascinated by the old implements about as much as the old horsepower!
Here is a pic of one of my very favorite old Moline plows! I've never seen a plow like this - that is this big - anywhere else - and am not sure what year it would have been produced or what it would have been designed to go behind. It is a heavy old thing!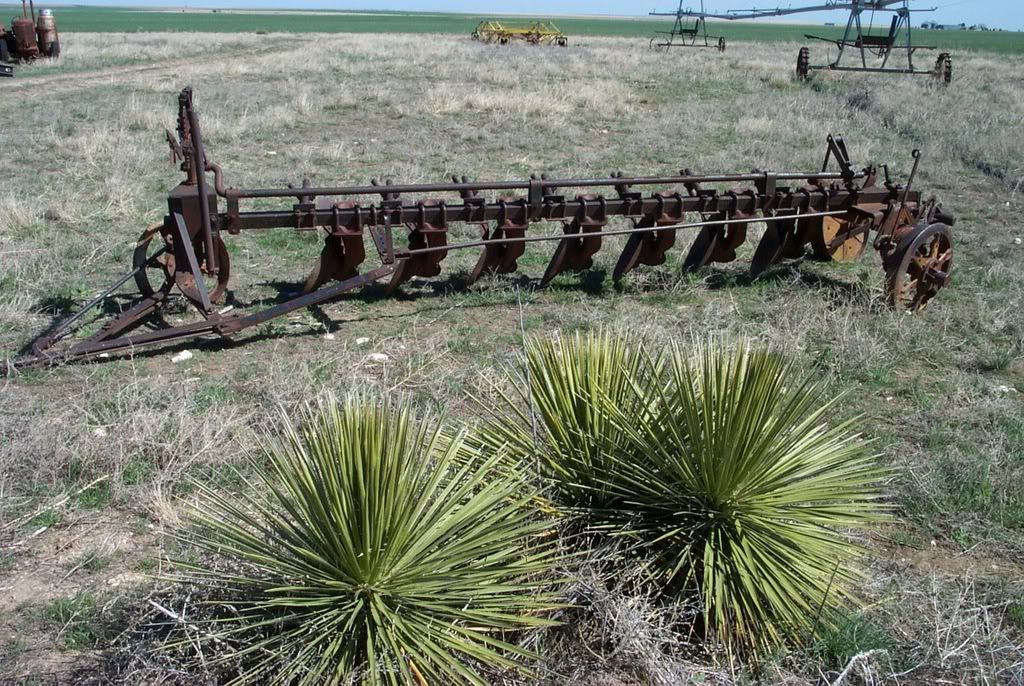 Howard