Part 40 you inquire about is the so called "depth stop."
You can determine the diameter of rod necessary by looking at your base casting, finding the hole that is associated with 40 and measuring that.
As to length, its obvious that you need a foot or two of "long side." Short side only needs to be long enough to reach "back" into the path of the saw when the #40 is full retracted. You could make short side a bit long and use the saw with #40 fully retracted to cut it to length.
As to the offset between long side and short side of #40, the offset should be capable allowing #40 to be positioned at the extreme "in" I have mentioned, and to make a limit on stock perhaps 1/2" diameter - so pretty close to the vise jaws would be correct.
As to #39, this is one I can't help you on as my version of the saw does not include a #39 - which for later versions of the saw is the rod for "releasing" the saw frame for cutting I believe. My earlier version of the saw does not include the "catch" or release.
Your saw shows below.
My saw shows below: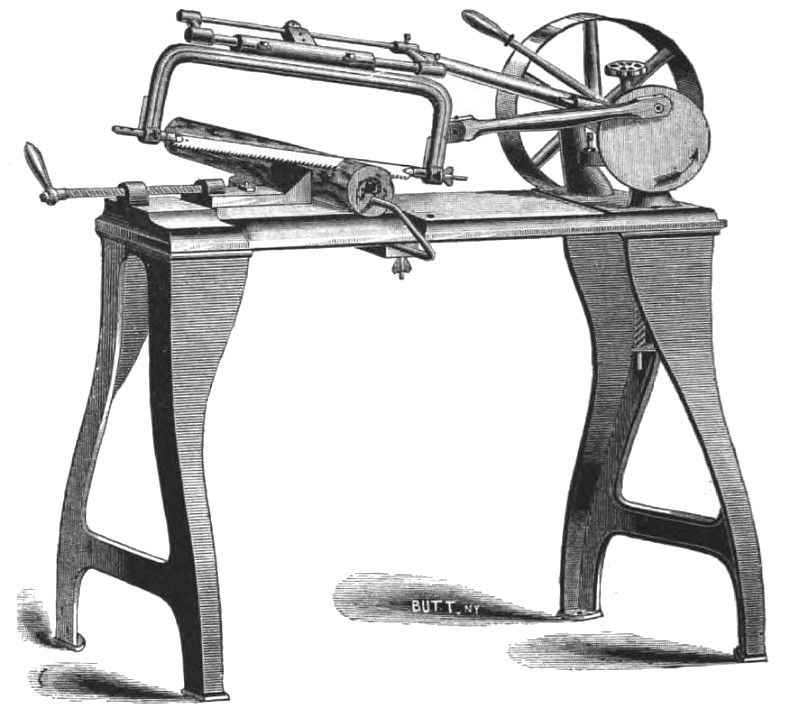 There are subtle differences, as you can see.
Joe K