Rodney,
You found a Mod A.
It's missing the condensor type radiator (typical equipment on a lot of F M gensets), also tha belt shield as you stated. THe mag ought to be fairly easy to find. There are a lot of Ds around, but not many of the Mod. A plants made it.
I picked one of these up years ago in about the same condition.
I rigged it with an old style automotive heater core and built a belt gaurd for it.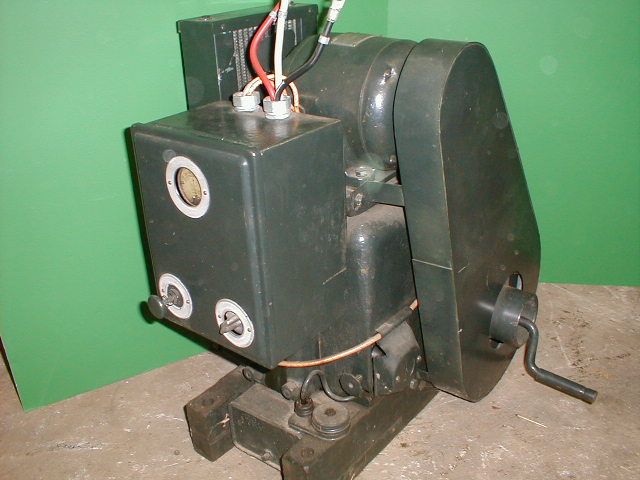 I have the this and 1500 watt models and have seen remnants of the 3000.
This is the larger Mod A. Again the condensor radiator.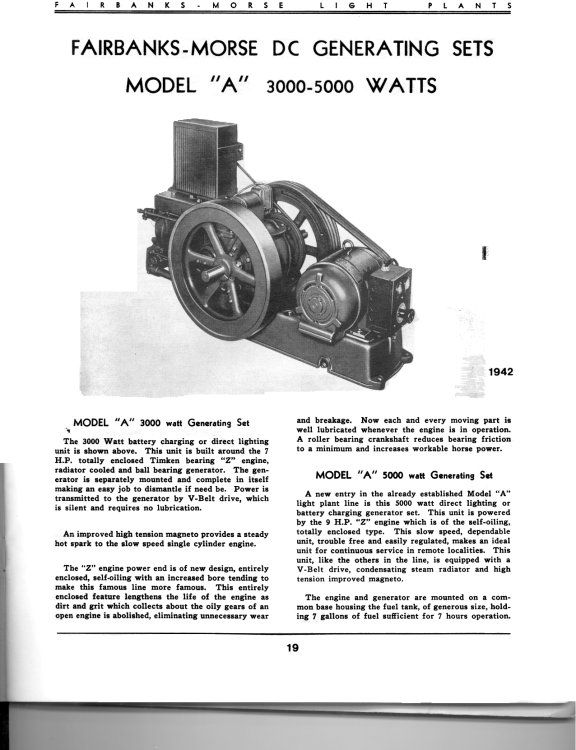 By the looks of yours, the original wiring is still in place.
The loose wires on top are the output connections and should have a small brass tag on them. I can't remember the ourtput but will take a look later when I get outside.