O. K. If you're going to work on a fleet of High Tens, you have an obligation to give them something to do.
Garlic Mom got the potato planter for hers.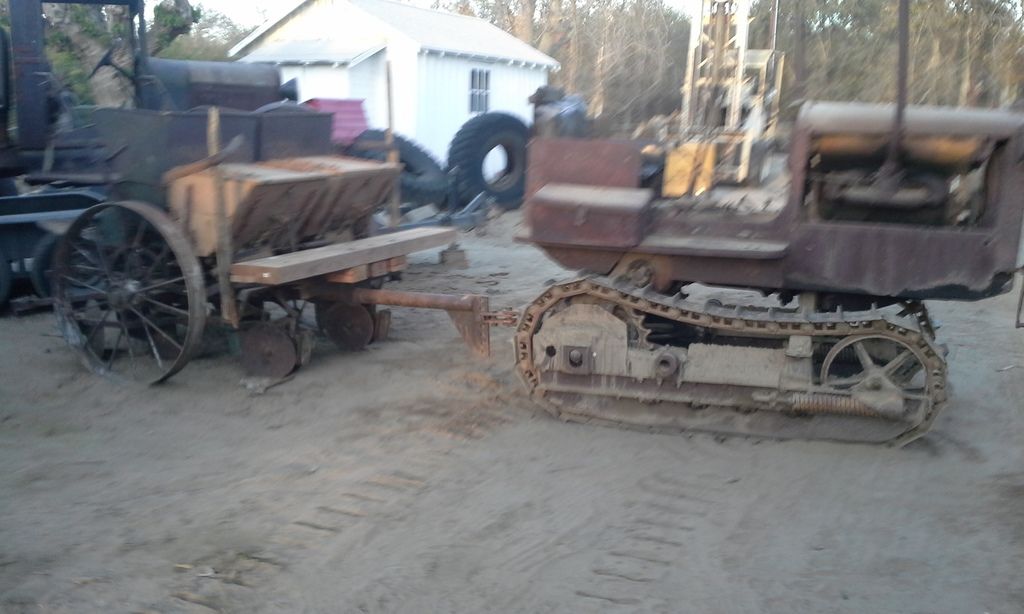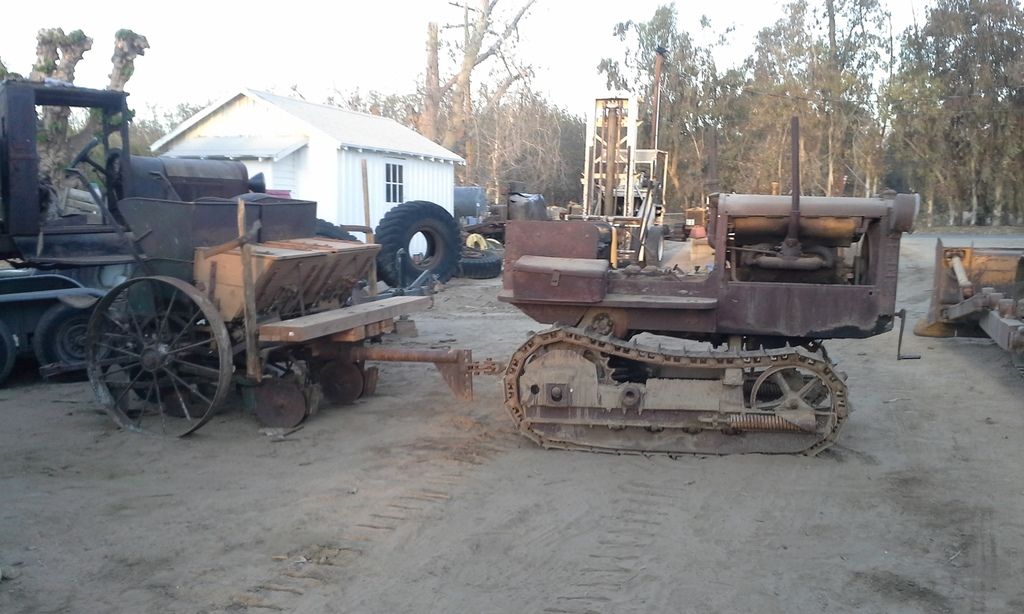 We've also got a second project High Ten in the works. The preliminary thought is to equip this one as a potato cultivator, to go along with the planter. Here's a picture of a former employer's High Ten which I'd like to use as a model. That former employer, who is pictured on the tractor, bought this unit new and still owns it. It needs restoration, too, so it may be the third High Ten project in line.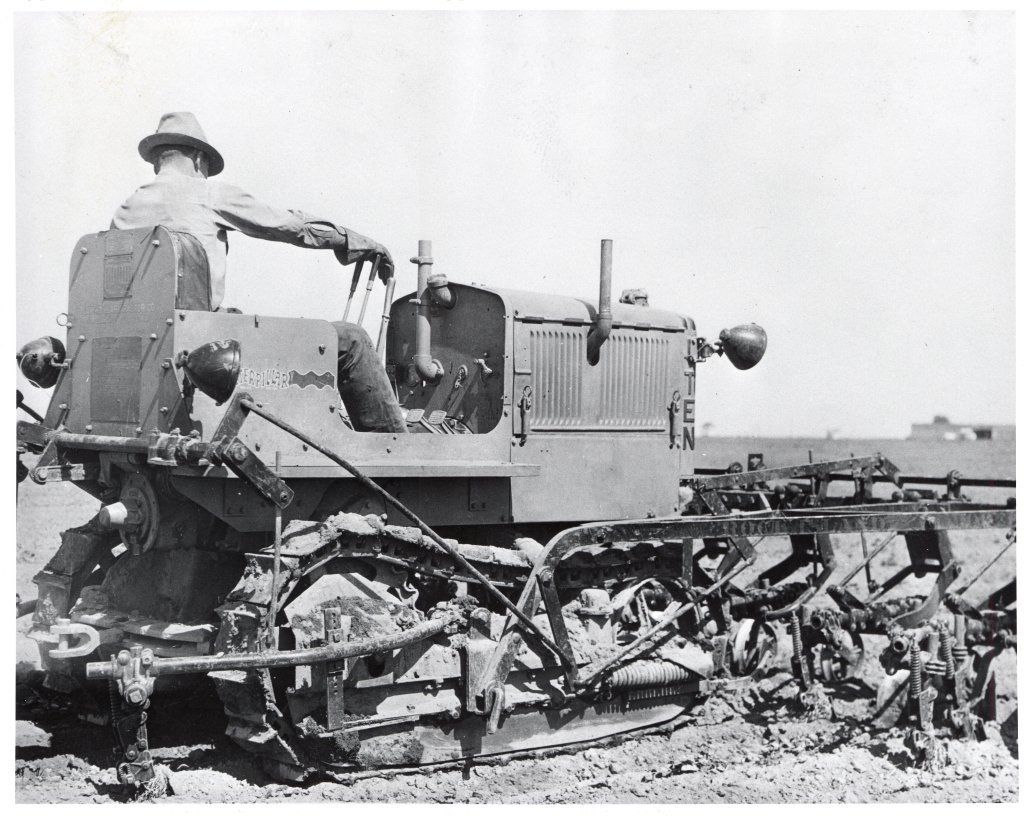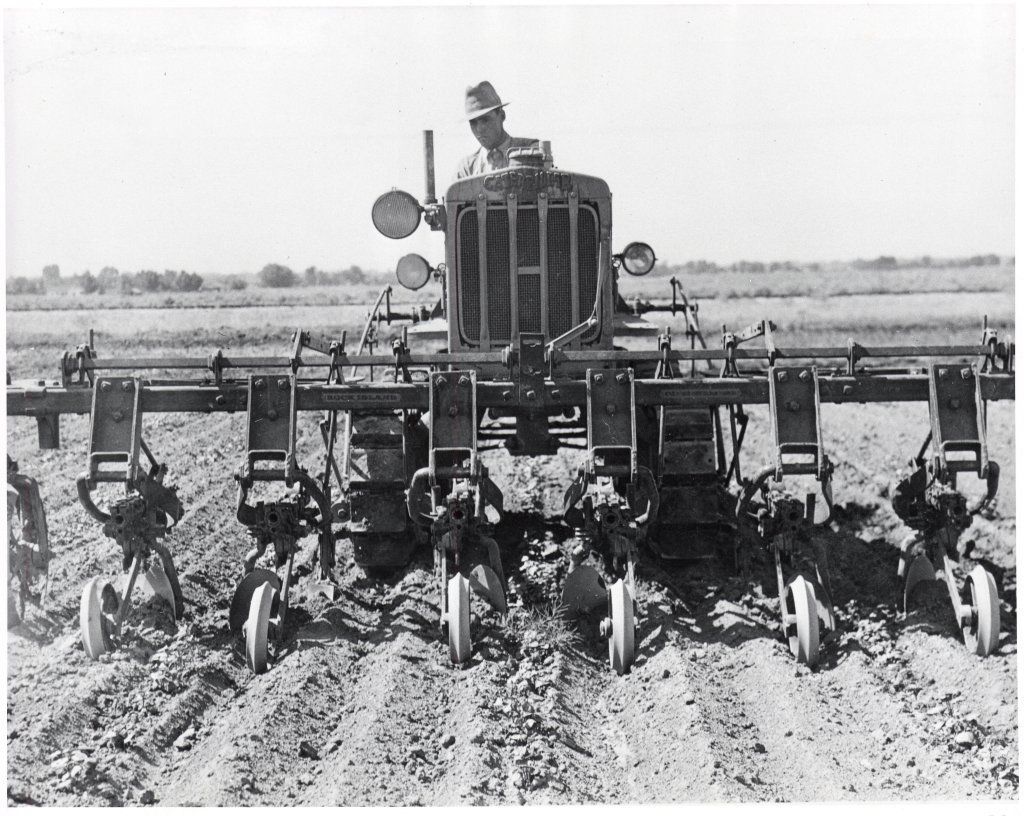 Incidentally, if you're interested in a potato planter, I know where there is a two row very similar to Mom's here that could probably be had for pretty little money. It appears almost exactly the same, the wood fertilizer boxes need to be rebuilt (but so did Mom's. I built those about six months ago from scratch, using most of the original hardware, which was still there), and it is a slightly later pick style rather than the rotary table type. I can get pictures and a price if you're interested.
Pete.