Im not sure, but i think this is a kohler k90 or 91, there is no kohler stamped on the front cover,on the generator it read craftsman alternator, it has a batter charger(i have the cables) a 20 amp glass fuse and two 110 volt outlits. the id tag (very bad conditiong) says craftsman and reads model 143-614102 serial #3212? i dont think this engine was ever ran, the spark plug with the paint overspray looks new inside, the inside of the combustion chamber looks new, the inside of the gas tank looks new.. it defanatly sat somplace where it was exposed to light weather for some point,and had lots of furry and 8 leg friends ill post more pics later but here is what ive got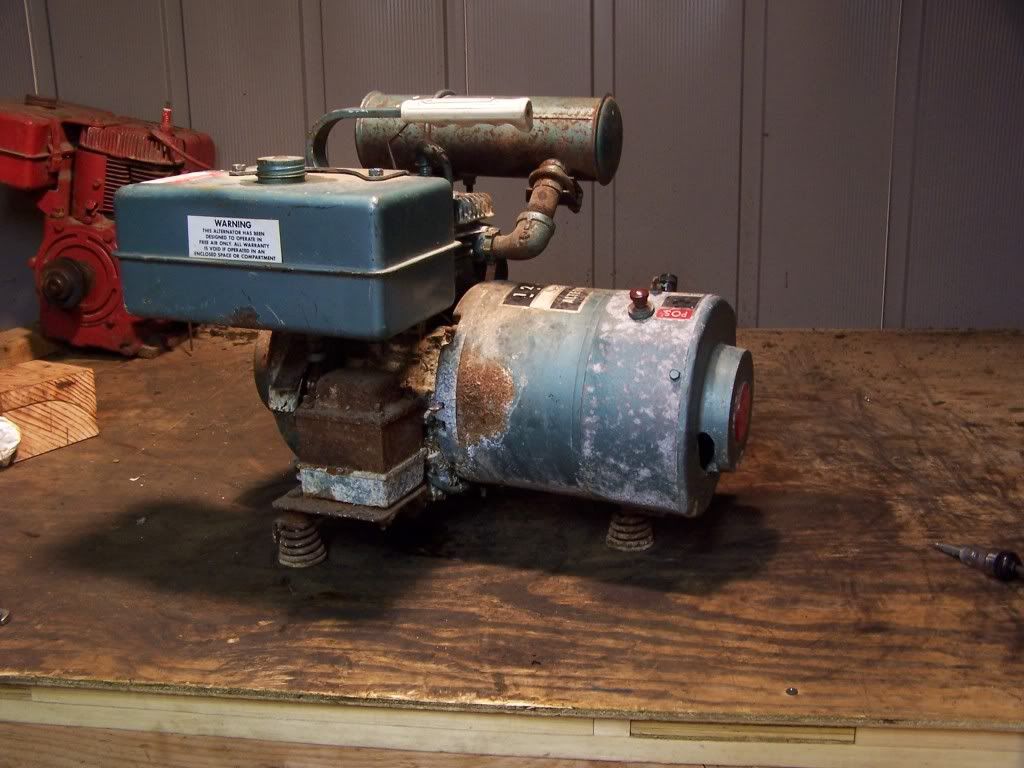 it has no spark, right now, ive got the cover off and ill clean points tomorrow.
My main question is after i blow it all off and clean the carb will it hurt the alt to run so i can check it with it being unused all these years? should i take it apart first and clean this and that?????
there is a box on the side pic that has a cable from the gen to inside of the engine, the box is badly corroded, i have no idae what it is/???
thanks in advance any help or infor would be very cool and valued.
Thanks Joe