Age

50
Last Subscription Date

09/08/2019
Shelby's recent post about the G carb upright prompted me to start a new thread about early upright engines.
The first engine Maytag used under their washers was called the Maytag Multi Motor and was identical to the Elgin Red e Motor. It looked like this, however the engines used on washing machines would'nt have the external shaft and pulley protruding from the crank case like this one.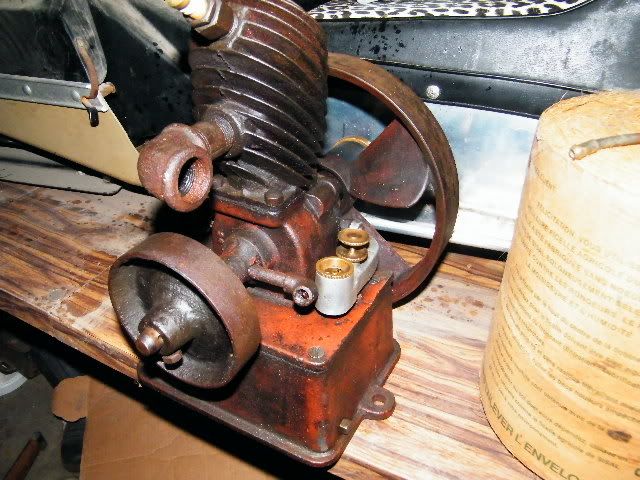 The next style was the G carburetor Multi Motor. This was a Maytag made engine but still carried many of the charecteristics of the earlier Elgin engines. The first Maytag engine was serial number 1000. This one is serial number 1002. Note the Elgin style fuel tank, flywheel, and cylinder without a provision for a priming cup.
More to come