Last Subscription Date

04/01/2012
This engine was a runner a few years ago. However, due to life, it has sat for several years and hasn't been run. During that time, we restored the Sectionalized 40hp FBM "N" and brought the 60hp FBM "N" back to life. Since we are not quite to the point of tackling the 22hp project, we determined it was a perfect time for this engine.
Much like the 60hp engine, this engine has a killer base to install. Lauren built these bases from large I beem and designed them to mimic what an original 2 piece FBM base would look like. Needless to say, they look spot on!
First up for the day was marking the base for the mounting holes. As the holes are just shy of 1-1/8" using a transfer punch wasn't an option since the set available only goes up to 1". No problem though, we simply machined a transfer punch guide to use with the 3/8" punch.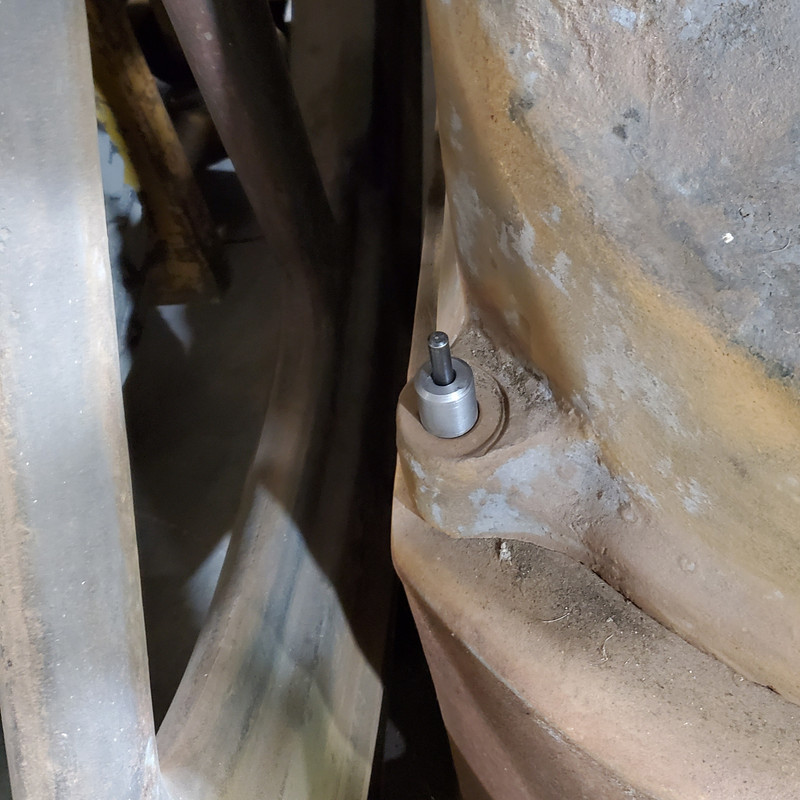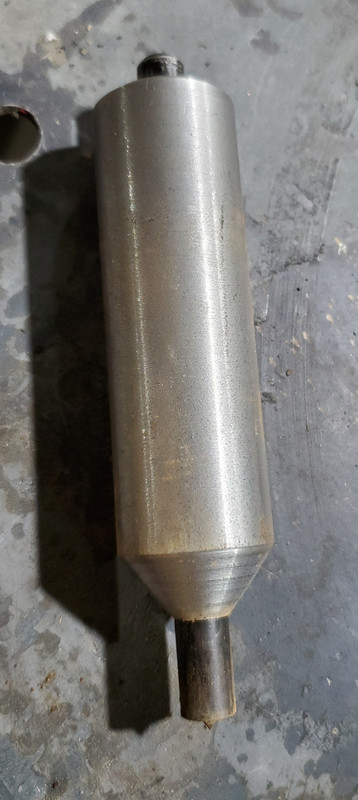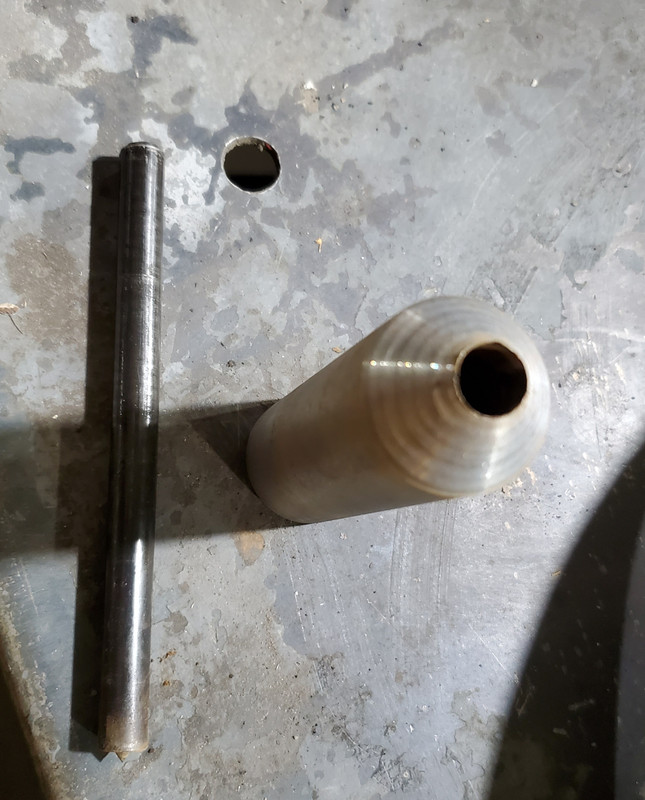 Once the base was marked, off the engine came for drilling the holes. The mag drill and a Hogue bit made quick work of the 1" holes.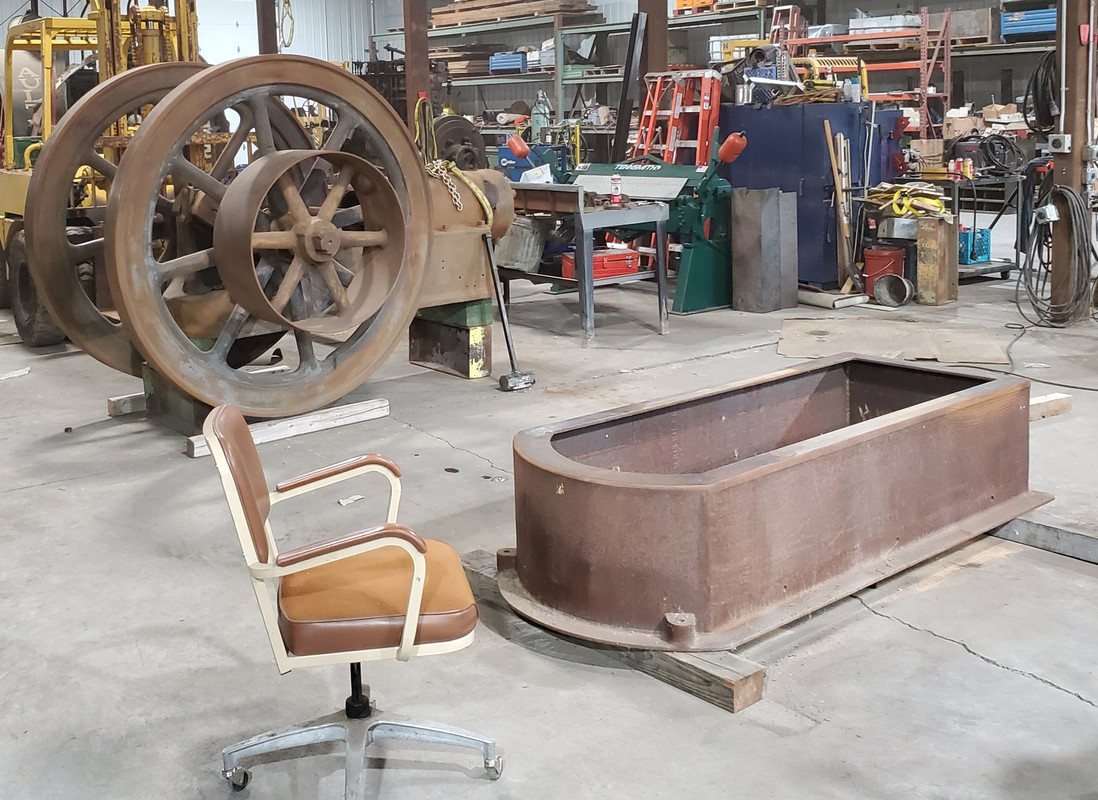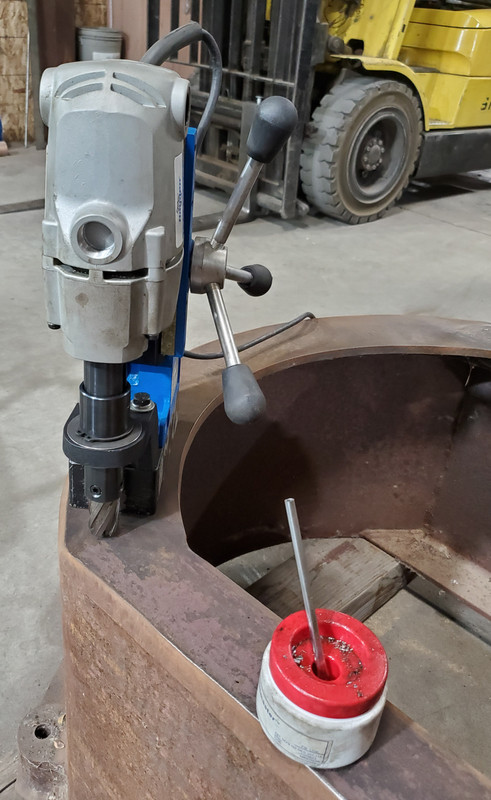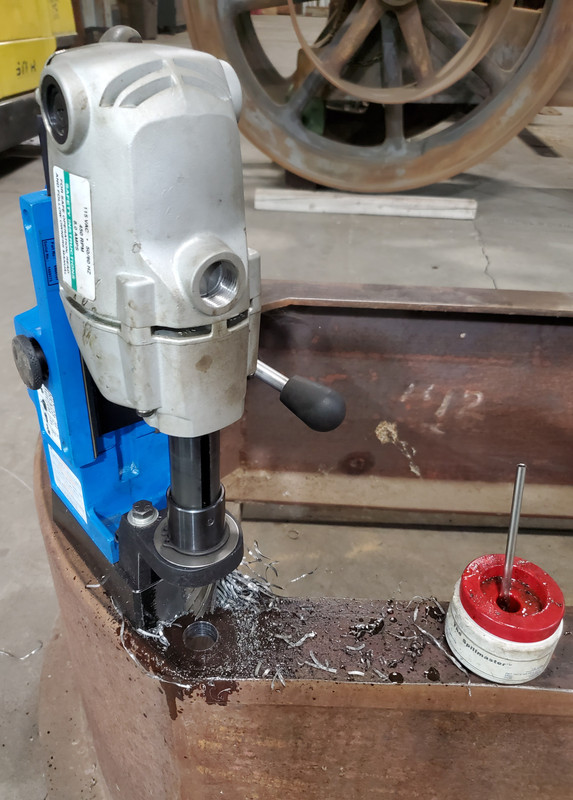 Once the base was drilled, we mounted up the timbers that everything will rest on. Lauren had some really nice heavy square nuts that provide that period correct appearance.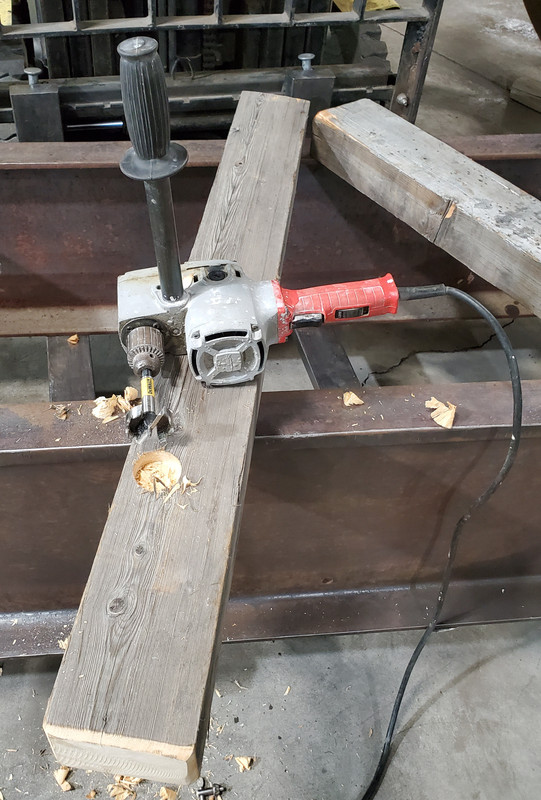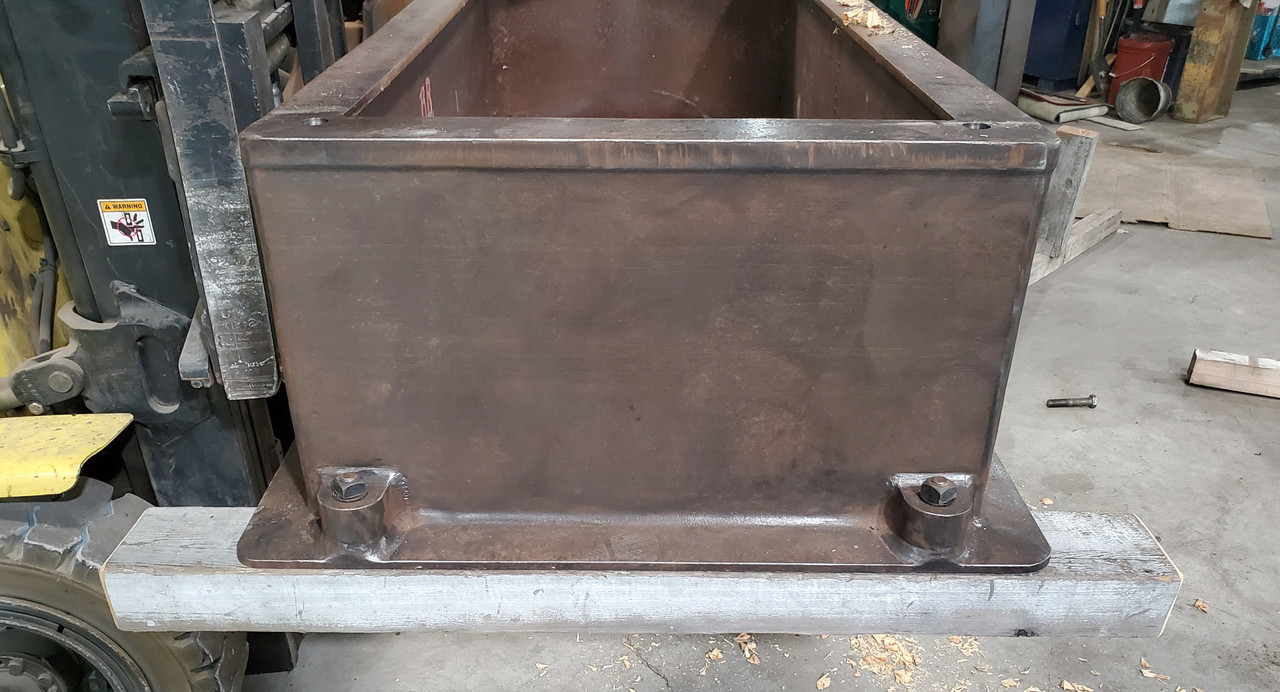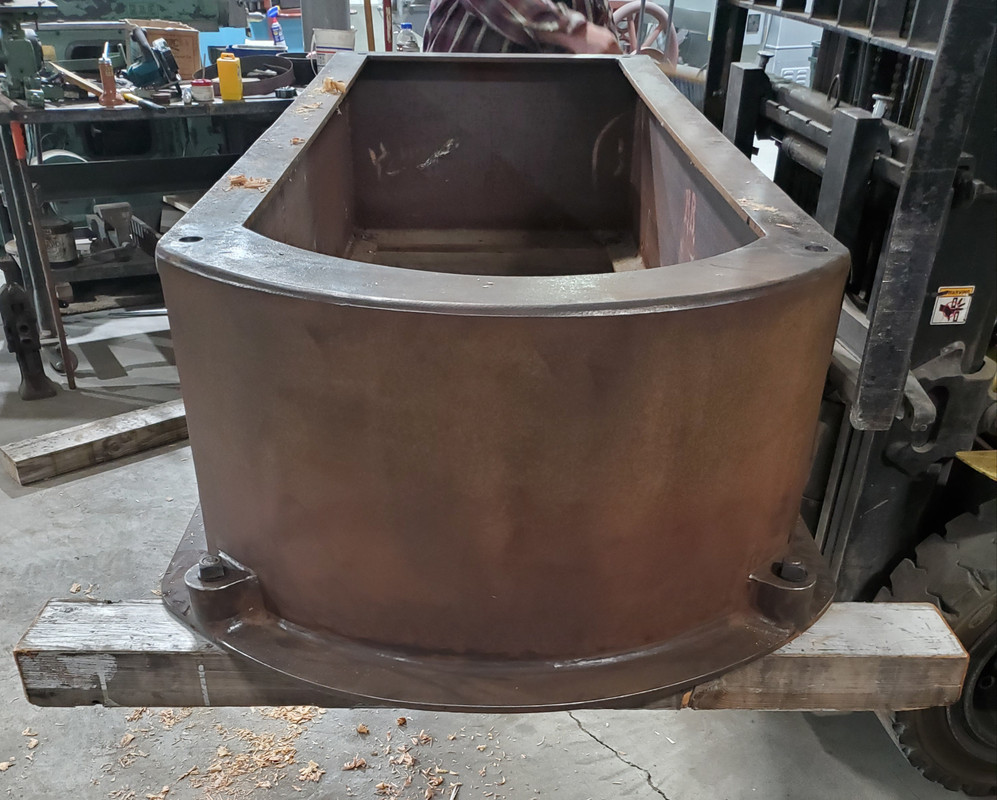 We finished up the day starting on the fuel tank mounting. More to follow on that tomorrow (?) as we mount and plumb in the fuel system.