I want to officially post a HOW TO for this. This can be followed for the CCK and the MCCK, only difference is the CCK already has the shorter plunger and base plate that you need to buy for the MCCK conversion so the CCK is about $50 cheaper than the MCCK. Either conversion is very simple and could potentially only take about 30 minutes to perform.
I know when I went looking for any sort of reference for this Conversion there were only two references and they were for GMC MotorHome Onan's and not Marine type Onans.
This conversion is done with OEM Onan parts and works PERFECTLY.
Parts Needed:
Onan Electronic Ignition Kit (EIK) P/N 160-1376 Approx. $193
Onan Breaker Base Plate P/N 160-1219 Approx. $44
Onan Breaker Plunger P/N 160-1151
Onan Base Plate Gasket P/N 160-1368 (Plunger and Gasket together $11.95)
Total Cost to me $249 + $7 shipping
Tools needed:
Allen Wrench (5/16 i beleive, but don't quote me on it)
Hax Saw
Flat Head Screw Driver
A little mechanical Skill won't hurt either
So when I started I removed the old Breaker/Points Tower from my Onan. It was a simple two Allen screws at it's base, disconnect the negative lead from the left side of the tower and it comes right off. The hardest part was getting your hands in there to get to the screws. You have to be pretty limber to get yourself around the Generator.
Tower with Points removed
Here is a pic of the Electronic Ignition Kit or EIK as it comes out of the box from Onan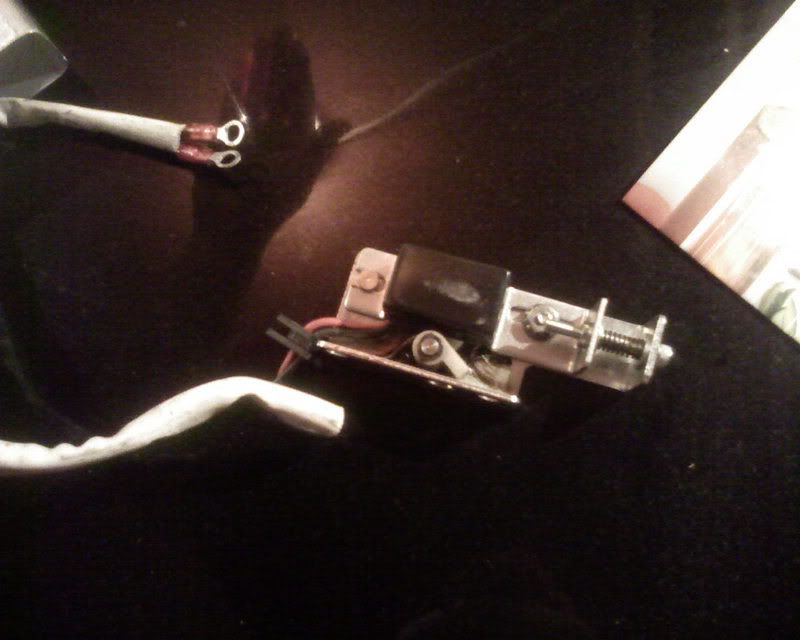 after removing the tower you take your EIK Module and cut off the adjustment screw and the excess metal on the right side of the module just past the side of the adjustment nut.
Seen in the pic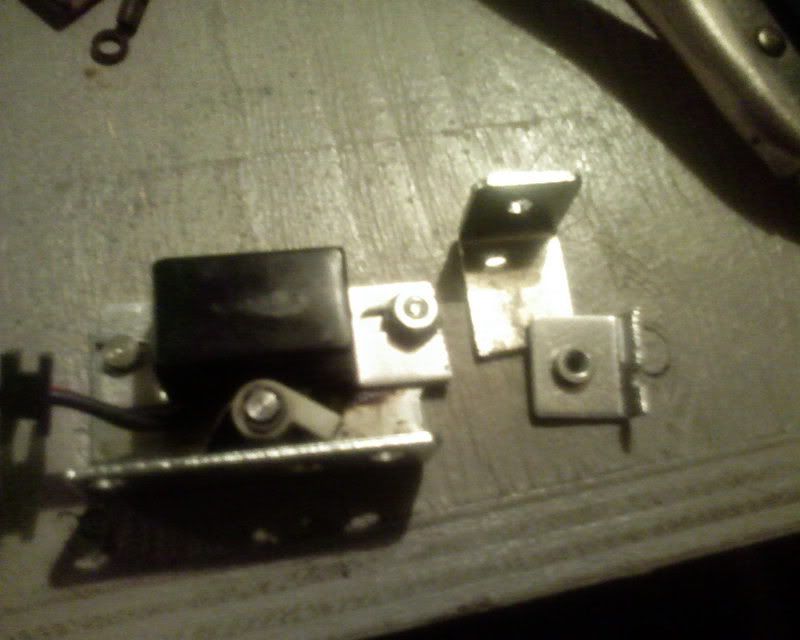 Continued>