Wagner 1/2hp repulsion induction motor. This came as basket case, The plug was cut off going to the switch so I put a 220 plug on it that matches my 220 extension cord. Using 220 it started and runs fine but in the wrong direction, so looking at a 2017 post here i figured how to get it running the right direction.
My question is how do I know if motor leads are set 220 and not 110? Of course two go to the switch and the other two are wire nutted together. When it was running in the wrong direction I changed voltage to the switch (experimenting) and it seemed to run fine on 110 or 220. Now it'll barely start on 110. So, is 220 right for it the way the motor wiring is configured? I checked motor leads and none had any markings that I could tell. Looks like PO had shrink tubed everything because cloth covering was disintegrating. Thanks for any help.
My son and I figure it had major "tool hit work" collision that bent main shaft and damaged gear where you couldn't tighten it to the shaft. He made new shaft and made a "top hat" repair to the gear. Also put new main shaft bushing in it.
Video of it running reel good.
https://youtu.be/6AMl37kPvEY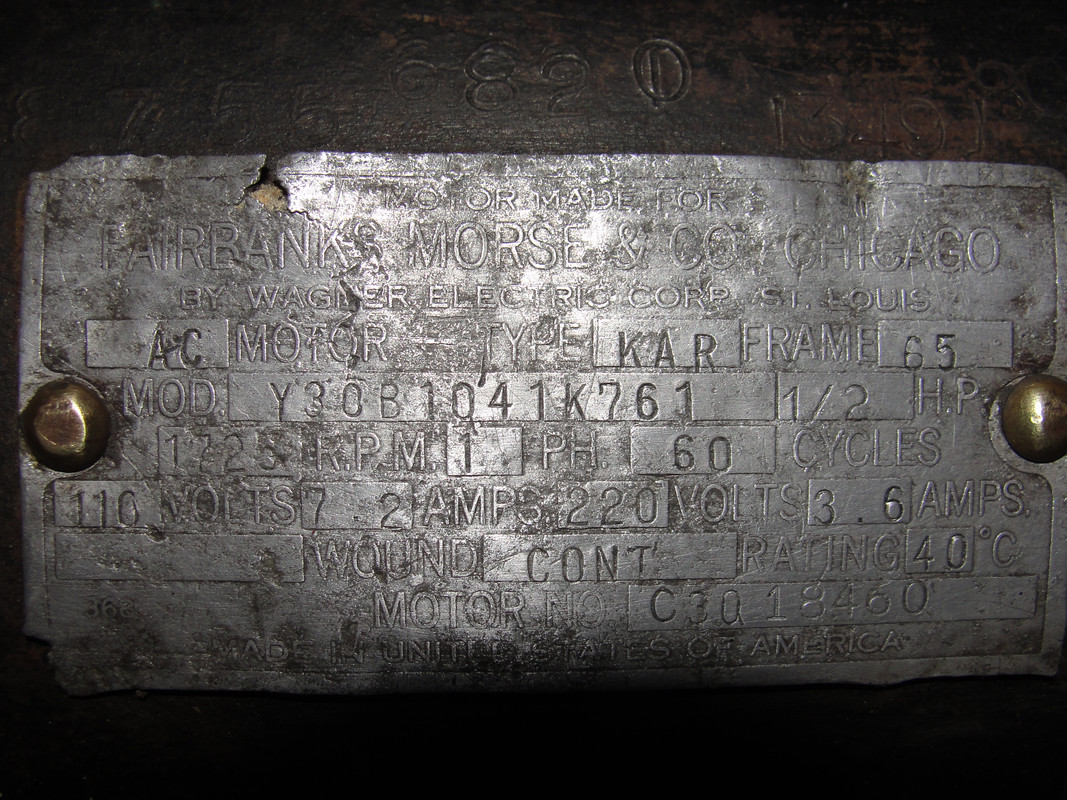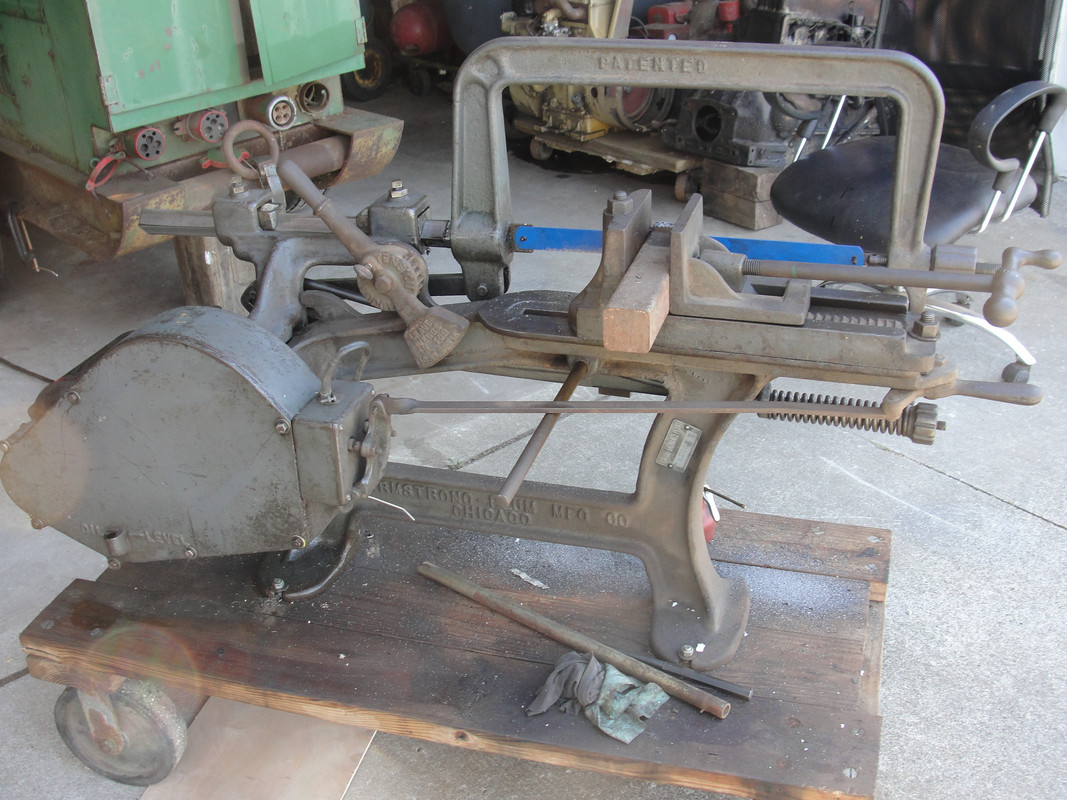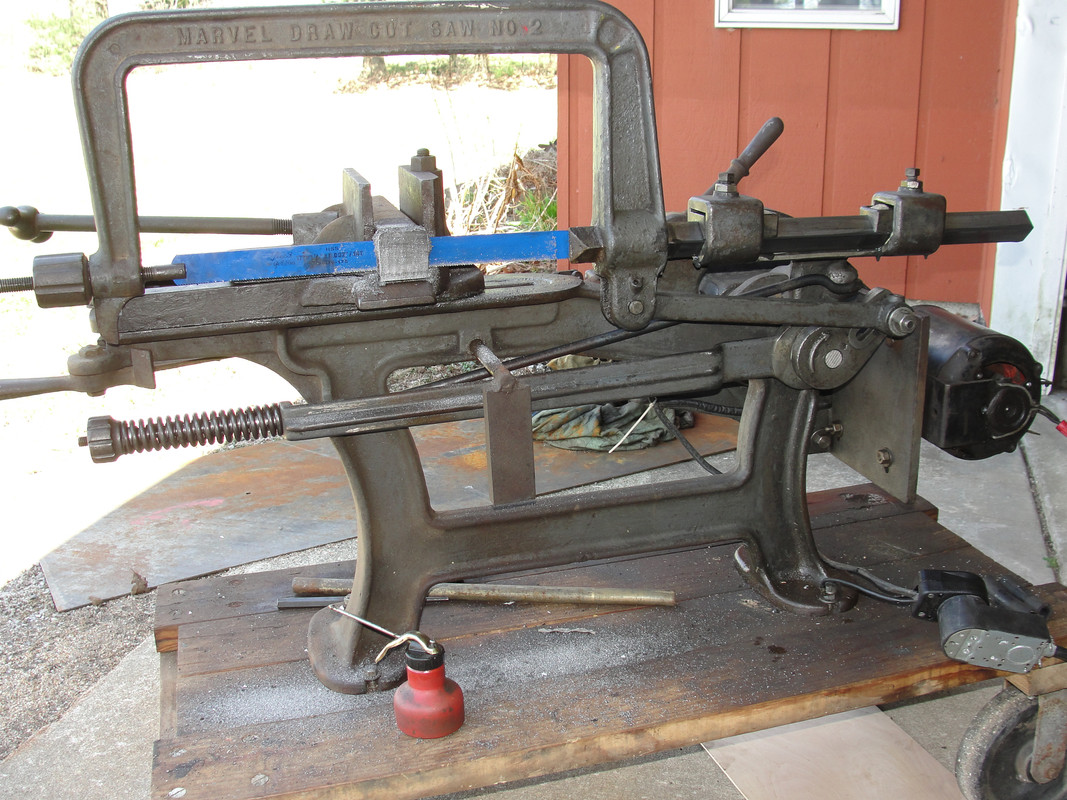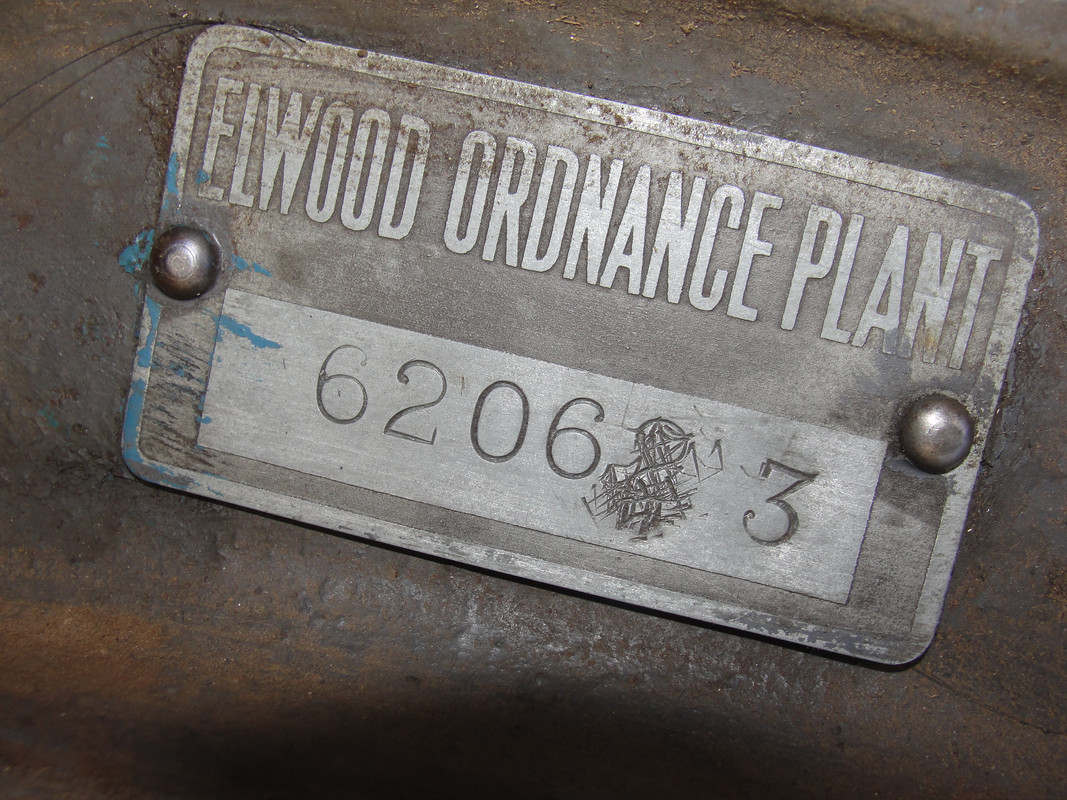 Last edited: