Hi all,
We took a trip to the Sussex & Kent Weald Stationary Engine Group's first crank up of the year on Saturday. It was held at the Lower Dicker garden center near Hailsham in Sussex, England; always a nice first event of the year....and you know what, it didn't rain once!
We took the 1931 Conord F2 driving a Union pillar drill and the 1950 Wolseley milking set.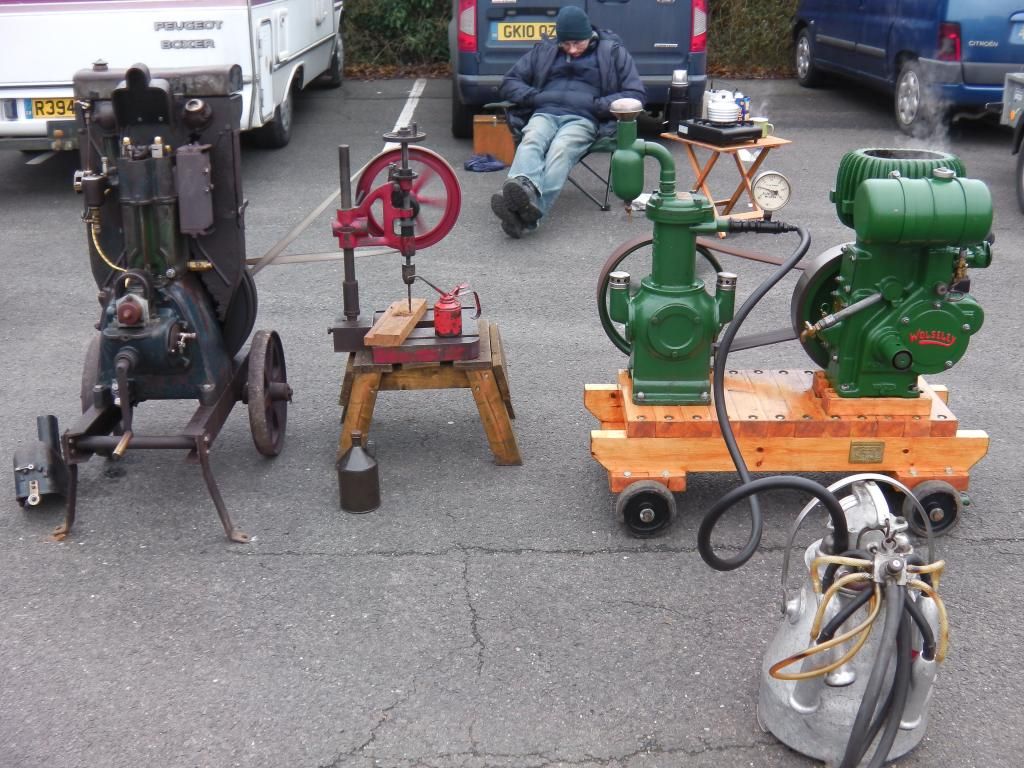 Both ran faultlessly all day, I was half expecting the French Conord to go on strike but it ran well all day using just under a gallon of petrol and attracting a lot of nice comments, well chuffed!