Hi everyone, I wanted to show off some of my vintage wire collection. Sorry for the poor quality of the images. It's too darn hot outside right now to use the outside table.
Some of the wire seen includes Knob & Tube type wire of about 12AWG 1920's vintage, Aluminum wire of 10AWG ( Thank you Keith), 1950's cloth covered Romex of 14AWG and several samples of 1970's era black casing Romex locally manufactured in NC of 14 and 12 AWG.
I need to cut 1 foot sections of this stuff that you can clearly make out Awg and manufacturer and affix them to some kind of display board in the near future with one end stripped to make the conductors visible.
[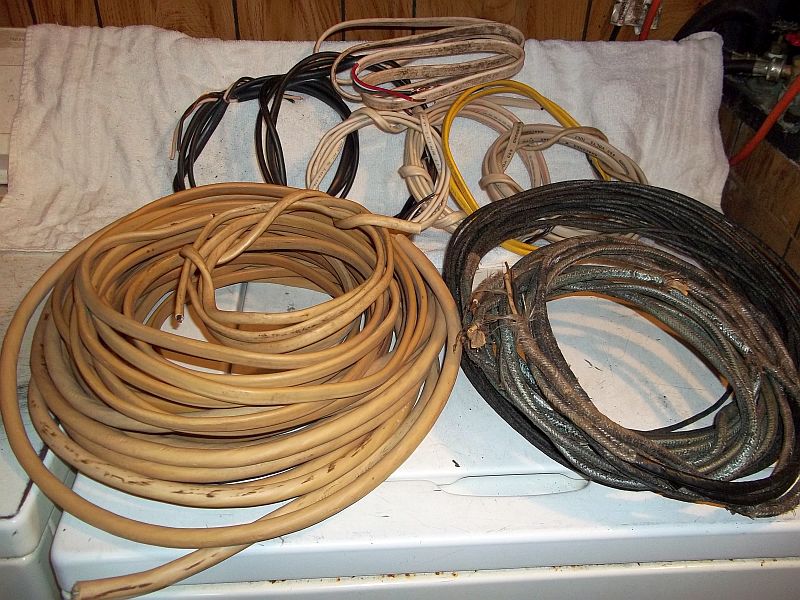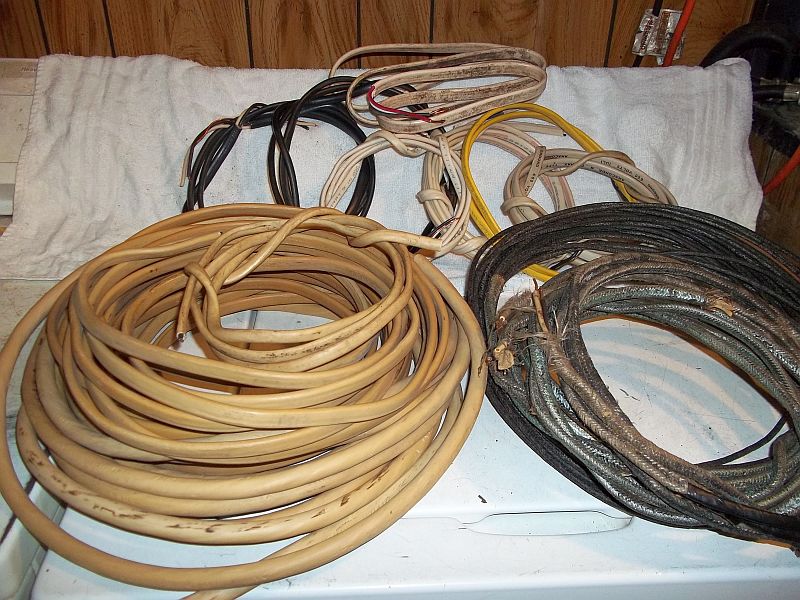 Not seen is my 1950's service entrance cable of the cloth covered type.
When it cools off around here and I manage to get my hand held thermometer back from the neighbor
I want to connect up some of the Aluminum wire and load it to 20 amps and see how hot it gets under 2500 watts loading.
Robert